(International) Sales, Marketing & Bus. Dev. Professionals ICT
Vakgebied

IT

Salaris

Salary undisclosed

Locatie

Unknown

Dienstverband

Permanent

Headhunter

Kienbaum
(International) Sales and Marketing, Business Development Professionals ICT (10-15 years working experience)
We mainly recruit for international companies either multinationals or subsidiaries of foreign multinationals in the Technology (Cloud, Communications, Internet, Hardware & systems, Software, Venture Capital) and Services (Consulting & Advisory, Business Services, IT Services & Outsourcing) environment.
Profile of the ideal candidate
Nationality
Education

Business Bachelor's or Master degree from an accredited school and ideally a MBA.

Languages

Spoken and written fluency in Dutch and English is required.

Background

A strong commercial drive, combined with a market & client focus;
At least 10 -15 years working (international) experience in managerial roles in the technology environment and/or services environment with gradually increasing responsibilities.
Engage and build relationships at CXO level
Comfortable in rapidly changing- and fast pace environments.
Track record in initiating and leading change; managing growth
Provide thought leadership and customer insights to win proposals

Competencies / capabilities

Coaching: Able to support employees in their professional development.
Communication: Able to listen and convince people by clear arguments. Able to explain financial matters on all levels.
Social skills: Able to create professional relationships on all levels.
Organizational sensitivity: Able to understand the organizational phase, pick up organizational sensitivity and resistance and take action to avert problems and/or escalation accordingly.
Change and project management skills.
Interested?
If you recognize yourself in the following profile, we invite you to send in your resume through the form below.
Deze procedure is gesloten (26-01-2012).
Over deze headhunter - Kienbaum
Wij zijn een Duits, innovatief familiebedrijf met 32 kantoren in 18 landen. In de ruim 20 jaar dat Kienbaum actief is op de Nederlandse markt, hebben we langlopende samenwerkingsverbanden opgebouwd met small tot large-sized multinationals, familiebedrijven, Venture Capital/Private Equity (VC/PE) en digitale start-ups.

Wij werken toegewijd aan het succes van uzelf en uw organisatie, voortbouwend op vertrouwensrelaties en ondersteund door onze internationale expertisenetwerken.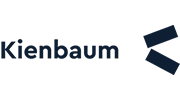 Meer vacatures van Kienbaum op Lintberg
Kienbaum is sinds 2008 aangesloten bij Lintberg.