Innovation Lead Smart City
Deze procedure is gesloten (03-09-2019).
Vakgebied

IT

Salaris

€ 150.000 - 165.000

Locatie

Noord-Holland

Dienstverband

Permanent

Headhunter

Perca Search
The position
On behalf of one of our clients we are looking to get in touch with an Innovation Lead Smart City/Digital Urbanisation. In this role you will explore new business models for the organisation based on the Smart City theme
Although having launched various successful digital initiatives, the organisation now wants to accelerate their digital transformation. To do so, the they have defined high-level key topics in which they want to innovate and that can ultimately be incorporated in their existing business or that can be launched outside of the current operations. Typically, our work takes place in the Third and Fourth wave of innovation. The innovation hub has been placed outside of the "business as usual" and can thus act independently and unbiased in a large corporate setting.
Tasks & responsibilities
You will explore and launch a multitude of new ventures with teams that you build yourself. In general, you will run 30 – 40 different Smart City projects simultaneously in different stages of their inception. Your ultimate goal is to grow one or two of your initiatives into the start-up phase.
Next to these innovations you will be helping the current business stakeholders with their very difficult smart city subjects. You will advise them on how to best make use of technology and people to become successful.
Candidate profile
What will you bring:
You are recognised as a Thought Leader in the Smart City field
Having worked in both a corporate and a scale-up/start-up environment
Very strong stakeholder management skills on C-level in combination with being able to lead teams on the Smart City topic
As many people want to have a say around the topic, you know how to discern the idealist from the feasible. You know how to manage disappointment with others
Proven experience experimenting with new initiatives
A strong network in the Smart City domain including vendors, universities, etc.
Having launched new initiatives
A can-do mentality; not afraid of launching or stopping projects
The offer
What you can expect in return:
The chance to work with some of the smartest minds on strategic initiatives
The ability to make a real impact by launching new, feasible initiatives
Freedom to try and experiment; failing is an option but do it quickly
The possibility to form your own high-performing teams
An excellent salary ranging between € 150.000 - € 165.000 on a yearly basis and an excellent package such as a car and pension scheme
Interested?
You can apply to this position by using the link below. For more information please contact Olivier Jongma, +31 6 145 926 76.
Deze procedure is gesloten (03-09-2019).
Over deze headhunter - Perca Search
Perca Search heeft in Nederland het grootste netwerk in IT-Executive en IT-Leadership profielen. Onze diensten betreffen zowel Executive Search als Interim oplossingen. Ons netwerk bestaat uit de top 10.000 IT-Executives en IT-Leaders in de salarisrange van 90.000 - 300.000 euro per jaar.
Perca Search is het IT-Executive Search brand van Altus Staffing. Altus Staffing is een internationale groep gespecialiseerd in IT-staffing. Altus heeft circa 250 interne medewerkers en werkt vanuit vijf kantoren in Nederland, België en Duitsland.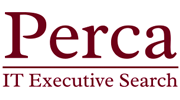 Meer vacatures van Perca Search op Lintberg
Perca Search is sinds 2019 aangesloten bij Lintberg.