Global IT Director (CIO) with SAP experience
Deze procedure is gesloten (31-07-2009).
Vakgebied

IT

Salaris

150k - 200k per annum

Locatie

30-40% int. traveling

Dienstverband

Permanent

Headhunter

InterRecruitment
Client

Our client is world leader in his market, with plants all over the world.
The position

The IT Director is responsible for the international IT policy.
SAP modules are already installed in the Dutch plant, but SAP has to be rolled out in 25 countries.
Location

Based in Holland, but willing and happy to travel 30-40% of your working time.

Salary:

170 K OTE
Interested?

You can apply by using the form below. Call me for more information: Ron Van der Meer +31 655 181 222

InterRecruitment

If you are interested in a job, sales or technical, please mail us, or just give us a call.
Also if you are job-hunting do not hesitate to call us.
Our professional team will be happy to give you an advice.
InterRecruitment
THE global recruiters for local Recruitment
Nederland +31 70 330 6336
Espagne +34 6767 19682
France +33 494 54 7115
Andorra +376 359950
Deze procedure is gesloten (31-07-2009).
Over deze headhunter - InterRecruitment
InterRecruitment is een internationaal opererend werving & selectie bureau alle voor functies binnen de IT, met een specialisatie op commerciële en consultancy posities.
InterRecruitment is opgericht in 1984 en speelt sindsdien een leidende rol op recruitment gebied.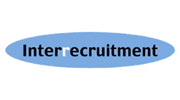 Meer vacatures van InterRecruitment op Lintberg
InterRecruitment is sinds 2009 aangesloten bij Lintberg.