Vakgebied

IT

Salaris

100k - 150k per annum

Locatie

Regio Twente

Dienstverband

Permanent

Headhunter

Kienbaum Executive Search
Client
Leading international manufacturer of advanced industrial products, with revenues > EUR 250 million
Lead European IT activities, develop and implement IT strategy
Be a business partner to the Board and the business
People Management: 50+ employees on several sites in Europe
For one of our clients, a specialized manufacturer of advanced industrial products we are looking for a Director IT. You will be responsible for supporting the company with IT to maximise its benefits to the business. The Director IT we are looking for will be in charge of team of about 50 people and will be part of the MT. You will directly report to the CFO.

Location

Twente region, Netherlands. Some international travel to Germany and UK is required.

Responsibilities and Deliverables
Develop and implement IT strategies associated plans in order to support the company's strategic objectives.
Develop and maintain the company wide project management methodology, based on industry standards.
Develop, maintain and review IT processes (ITIL) in partnership with the business process owners to meet the agreed objectives and business needs.
Manage and review projects at all levels, with particular responsibility for IT projects with a high business impact.
In partnership with MT members, identify areas of potential business development.
Be responsible for the management of IT and IT security/systems risks.
Lead the IT department and ensure that staff is aligned with company's vision, mission, values and strategic priorities.
Work professionally within the MT to deliver and ensure buy-in to the company's strategic priorities.
Ensure the continued, uninterrupted operation of the global IT infrastructure required for the company's services.
Plan and manage the departmental budget and the IT capital expenditure program.
Implement a continuous measurement, review, audit and benchmarking process to monitor the security, capacity and performance of systems.
Develop strong relationships with key stakeholders, including key customers, providing advice and support and monitoring technical developments within their arenas.
Profile of the ideal candidate

Education

Master degree level in Computer Science or a related field

Background
Minimum of 10+ years experience in IT, preferably in an internationally operating company.
Experienced in ERP/MES environments
A proven track record of driving and defining complex IT strategies.
Budgetary experience of € 10mn+.
Experience of managing multiple IT disciplines i.e. software development, technical support, systems architecture etc.
A broad understanding of computer systems, applications and operating systems, including SAP, BI, MES, Unix/Oracle, Network LAN/WAN, IT-Security.
Fluency in written and spoken Dutch and English is a must. Additional knowledge of German and/or French is considered a plus.
Professional know-how of management methodologies and techniques.
Exceptional communication skills.
Well developed leadership and people management skills.
Interested?

If you are interested please send your resume in English and in Word-format with the form below. For more information please contact Laura Boege at Kienbaum at telephone +31 (0)20 697 1410.
Deze procedure is gesloten (10-09-2010).
Over deze headhunter - Kienbaum
Wij zijn een Duits, innovatief familiebedrijf met 32 kantoren in 18 landen. In de ruim 20 jaar dat Kienbaum actief is op de Nederlandse markt, hebben we langlopende samenwerkingsverbanden opgebouwd met small tot large-sized multinationals, familiebedrijven, Venture Capital/Private Equity (VC/PE) en digitale start-ups.

Wij werken toegewijd aan het succes van uzelf en uw organisatie, voortbouwend op vertrouwensrelaties en ondersteund door onze internationale expertisenetwerken.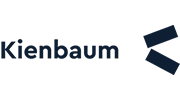 Meer vacatures van Kienbaum op Lintberg
Kienbaum is sinds 2008 aangesloten bij Lintberg.