Deze procedure is gesloten (15-01-2020).
Vakgebied

IT

Salaris

€ 120.000 - 150.000 + bonus

Locatie

Roermond

Dienstverband

Permanent

Headhunter

Timmers van den Eijnden
The organisation
Rockwool, with 11.000 employees worldwide in over 39 countries, is the world leader in stone wool solutions. While you may know them from their building insulation products, Rockwool offers a range of solutions based on the stone wool product. Grodan, as a 100% subsidiary of Rockwool and with its headquarters in Roermond, offers innovative and sustainable stone wool media solutions for the professional horticulture sector, based on precision growing principles.
For many years, Grodan not only offers the stone wool product to growers, but also supports them with knowledge and advanced solutions to improve their growth yield and predictability. In recent years, the early sensors that had been developed to measure the root environment (temperature, humidity, etc) have been further developed into IoT devices providing high amounts of data to the SaaS solution e-Gro. With e-Gro, growers can tap into their data originating from the Grodan sensors but also from other data sources in their greenhouses.
e-Gro aims to advise growers on their growth methodologies, and predicting yield, resulting in higher revenue and margin. It is now in the stage of MVP at a group of test users; goal is to have a larger group of paying users by Q1/2020.
The position
In this challenging role, your main responsibilities will be two-fold:
You are responsible for the growth of e-Gro as a whole. Ultimately, the success of the solution is your end responsibility. You will drive the market introduction and ensure that the product is developed into a successful, sustainable solution, offered globally to growers by the Grodan sales force, starting in 7 countries worldwide. You will act both as a Project Manager, setting milestones, safeguarding progress, align internal and external stakeholders, and as a Strategist, defining solution roadmap, presenting developments to board level stakeholders, and advising on future plans.
Also, you will be managing the full e-Gro team (Roermond & Poznan), consisting of Technical Product Development (7), Product Owner, UI & UX Design, and Data Science. Not only on a personal level, but also as a sparring partner for those individuals, you guide them in their respective fields, challenging their choices and coaching them to improve their performance as professionals.
Rockwool/Grodan has built their success on selling products. In this role you will be challenged to guide the sales force from a product oriented to a solution selling team. Therefore, your contribution towards excellent customer success performance and product roadmap strategies is highly valued.
Candidate profile
You are a skilled and charismatic manager and enabler of growth. You have a proven track record in managing the development, road mapping and go-to-market of B2B SaaS solutions in an international environment. Specific skills/knowledge:
You know how to build customer success on a global scale, and how to develop a solution based on learnings and feedback from users.
Technical aptitude to understand the impact of architecture and design on the quality and success of the product.
Stakeholder management skills at all levels. From presentation to CXO-level, to persuading and informing local sales and marketing staff.
Strategic thinker: you translate the Rockwool and Grodan strategies to clearly defined product and team objectives, as well as develop and execute a strategy for e-Gro that supports the company's strategy.
Interested?
You can apply to this position by using the form below.
Deze procedure is gesloten (15-01-2020).
Over deze headhunter - Timmers van den Eijnden
Wij zijn sourcers. Wij vinden kandidaten op HBO/WO-niveau in uw industrie. Goede kandidaten die u zelf niet vindt, die passen, goed presteren en lang blijven. We zijn gespecialiseerd in sourcing en recruitment en hebben een sterk netwerk. Welke kandidaat krijgt u niet gevonden?
Met 30+ jaar ervaring in werving en selectie, bieden wij sourcing- en recruitmentdiensten van hoge kwaliteit. Sinds de oprichting in 2018 bouwen wij aan ons netwerk van recruiters en sourcers, die ingezet kunnen worden voor ondersteuning aan zowel grote als kleine bedrijven.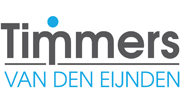 Meer vacatures van Timmers van den Eijnden op Lintberg
Timmers van den Eijnden is sinds 2019 aangesloten bij Lintberg.