Deze procedure is gesloten (25-09-2018).
Vakgebied

IT

Salaris

Salary undisclosed

Locatie

The Netherlands

Dienstverband

Permanent

Headhunter

Your Recruitment Matters
The organisation
My Client is a very dynamic, Internationally active, fast growing, FinTech Scale-up. At the moment they're going through a phase of professionalization, which has impact throughout the organization.
The position
One of the consequences is installing a formal Board of Directors, and therefore we would like to get acquainted with an outstanding, hands-on, dynamic CTO.
Tasks & responsibilities
Special focus on managing the IT function of this Company, co-formulate strategy and execute the IT-side of it. Managing a team of 50+ IT professionals, located in three different countries. Building the IT-framework, policy and management of the entire IT Infrastructure will be an integral part of the job. As well as the role of Board member, which requires a good social skill set and experience. For example board membership in medium sized (IT-related) organizations will be much appreciated. At the moment my client is servicing multiple hundreds of thousands (paying) customers throughout Europe, and this is only the beginning.
Candidate profile
Requirements:
At least a completed Bachelor (in ICT), or equivalent
Excellent leadership skills (hands on developing experience is a big plus)
Experience in working in a regulated environment: maintaining codes and internal procedures and regulations, concerning corporate governance and compliance, internal and external audits
Extended experience in managing IT departments (multi-cultural, matrix)
Proven experience with innovation and development of products/services (online and mobile)
Multiple years of developing and maintaining online websites and Apps, focussed at individual consumers, is crucial.
Interested?
If you feel attracted to the role and you meet the requirements, I would like to invite you to express your interest by using the form below. I would like to assess your resume first, before disclosing further details.
Please note: this is a repost of an older job opening. Candidates who have already applied, are kindly requested not to do so again.
Deze procedure is gesloten (25-09-2018).
Over deze headhunter - Your Recruitment Matters

YRM is een enthousiaste en betrouwbare Business Partner op het gebied van Headhunting, Werving & Selectie, Corporate Recruitment en International Recruitment.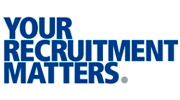 Meer vacatures van Your Recruitment Matters op Lintberg
Your Recruitment Matters is sinds 2018 aangesloten bij Lintberg.