Deze procedure is gesloten (03-05-2023).
Vakgebied

IT

Salaris

Max. € 120.000

Locatie

Amsterdam

Dienstverband

Permanent

Headhunter

Search X Recruitment
The organisation
High performance, low latency, financial markets… You know where this is going right? Yup, trading. Business is booming right now and this company is looking to make the most of it. Which is where you come in.
The Netherlands has always been at the forefront of financial trading and this company is looking to keep it that way. As a High-Frequency trading firm, it breathes technology. For every trader on the floor, there are at least two developers. Make no mistake, IT is their core business. Because in such a highly competitive market, performance, speed, and reliability are key. Which is where you come in.
The position
To speed up innovation and boost productivity throughout the company, a new team is being formed. And you could be a part of it. They are looking to hire the best C++ Developers they can find for some of the most technically demanding projects they have. Things like building a simulation framework for large parts of the IT landscape, so changes can be properly analyzed before pushing them to production. Of course, that doesn't mean you won't spend plenty of time working directly with Traders. As a member of this A-team, you will get to see every part of the organization and look for ways to improve it. From speeding up decision-making processes or deployments to optimizing trading algorithms for performance.
Candidate profile
Of course, you'll need to bring the right set of tools to build the perfect solutions. A solid background in Computer Science or a closely related field is crucial. Preferably even a Master's degree. A few years of relevant experience as a C++ Developer will also definitely come in handy, though we're mainly focused on the willingness and ability to learn. A deep understanding of Linux is always a good thing as is, experience with Data Structures, Threading, and Algorithms. If you already have tools like OpenOnload in your toolbox that would be awesome. If not, no worries. As long as there is space in your toolbox, we can get you equipped.
The offer
So this trading thing, what does it pay?
Pretty damn well, to be honest. Starting with a base salary between €75.000 and €120.000 gross a year, excluding the secondary benefits. And those secondary benefits, are second to none. From a fully catered lunch every day and flexible working to a royal end-of-year bonus.
Interested?
You can apply to this position by using the link below.
Deze procedure is gesloten (03-05-2023).
Over deze headhunter - Search X Recruitment
Wij zijn Search X. Een recruitment agency, gespecialiseerd in het bemiddelen van IT, Sales en Marketing professionals voor vaste vacatures en freelance opdrachten. Van Junior tot Executive level en van Start-up tot Multinational, maar altijd met het uitgangspunt: Kwaliteit boven kwantiteit, eerlijk en oprecht.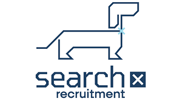 Meer vacatures van Search X Recruitment op Lintberg
Search X Recruitment is sinds 2020 aangesloten bij Lintberg.