Senior Compensation & Benefits Specialist
Deze procedure is gesloten (30-09-2022).
Vakgebied

HR

Salaris

Salary undisclosed

Locatie

Rotterdam

Dienstverband

Permanent

Headhunter

YER Executive for Robeco Nederland B.V.
The organisation
Robeco is an international asset manager offering an extensive range of active investments, from equities to bonds. Research lies at the heart of everything they do, with a 'pioneering but cautious' approach that has been in their DNA since its foundation in Rotterdam in 1929. They believe strongly in sustainability investing, quantitative techniques, and constant innovation.
As a Dutch asset manager operating globally, Robeco has always combined the best of both worlds. They have global reach and ambitions while retaining the head office in the hometown of Rotterdam. The company hires people that are alike. Robeco has strong links with academia, which underpin the research in their robust quantitative and sustainability investing strategies. The employees of Robeco have backgrounds in finance, but also in economics and geography. Likewise, as pioneers in emerging markets investing, their diverse backgrounds also add local knowledge.
The position
Are you a Senior Compensation Specialist who realizes that people are the key to success, and Robeco's most valuable asset? Do you like to pioneer in emerging markets? Are you ambitious, but do you also keep your feet on the ground? Do you thrive best in an informal, international, and flexible office atmosphere where you can grow and be yourself? In that case, Robeco, a Dutch asset manager working globally, could be looking for you.
Tasks & responsibilities
Compensation and benefits are an essential and integrated part of Robeco's employee value proposition. You develop, implement and maintain the compensation policies and are key in ensuring internal equity and external competitiveness. You take initiative to review, discontinue or introduce policies. Furthermore, you have a good understanding of the C&B environment, and experience with implementing C&B frameworks in an environment that is regulated and challenged by changes due to new market developments. You are asked to co-(re-)design and implement clear and future-proof policies and procedures, and provide your expert input in individual cases.OVER HET BEDRIJF
Candidate profile
You are an experienced HR-professional with at least 7 years of specific C&B experience (preferably within the financial industry). You have experience in applying benchmarking data, understand corporate governance rules around remuneration and ideally have good understanding of the compensation rules as applied in the financial industry. Other skills:
Result oriented team player who can build and lead a (project) team as well as work as part of a team and is keen to share his/her knowledge and build capabilities around him/her
Strong and proven analytical and numeric skills (incl. expert knowledge of Excel), good eye for detail and interdependencies
Strong communication and negotiation skills, capable of dealing effectively
The offer
Robeco offers you a professional, dedicated, and enthusiastic team in an international, dynamic, and rapidly changing environment. The company culture is down-to-earth and pragmatic. The working landscape offers room for personal input and initiatives: proactivity is required and rewarded. In addition, Robeco offers you:
Competitive salary
13th month
Bonus (discretionary)
Retirement plan
Interested?
You can apply to this position by using the link below.
Deze procedure is gesloten (30-09-2022).
Over deze headhunter - YER Executive
YER Executive is een specialistisch label binnen de YER Group B.V. Dit internationale werving en selectiebureau is al ruim 30 jaar marktleider in carrièrebegeleiding van hoogopgeleide professionals. Vanuit de 9 Nederlandse, en 3 Amerikaanse kantoren, richten de consultants zich exclusief op specialistische hbo- en wo-functies, management- en directieposities. Door deze exclusiviteit zijn de consultants een verlengstuk van hun opdrachtgevers. Samen met de specialisaties op verschillende vakgebieden, zijn de consultants dus altijd de ideale businesspartner voor kandidaat of werkgever.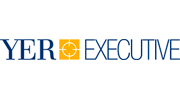 Meer vacatures van YER Executive op Lintberg
YER Executive is sinds 2020 aangesloten bij Lintberg.