Principal New Placement, Coaching & Assessments
Vakgebied

HR

Salaris

Salary undisclosed

Locatie

Amsterdam

Dienstverband

Permanent

Headhunter

Kienbaum
The organisation
As the undisputed market leader in executive search and selection in Europe's most central and largest market and an overall top 5 player in Europe and global top 10 player, we are well positioned to secure top quality in management — top quality that will make our clients more successful.
Thanks to over 65 years of experience and the successful completion of over 70.000 Executive Search, Assessment/Management Audits, NewPlacement, Coaching and Interim Management assignments, we have developed a unique expertise.
Furthermore, through our network of 40 offices in 22 countries we also render broader services in the area of Human Resource Management such as Succession Planning, Management Development, HR Strategies and Compensation & Benefits.
The Amsterdam office is a professional, informal, fun and high quality office supported with strong IT/database tools allowing flexible working methods and entrepreneurial solutions. We can draw from a large contingent of Executive Search, Diagnostics/Assessment, NewPlacement, Comp&Ben, HR Consulting, Training, Coaching and Transformation specialist from within Kienbaum's own international workforce.
The position
Opportunity for a team player who is equally happy working on own initiative. He/she will work independently and will be the main driver in developing his/her own client and service portfolio and play a key role developing our business further in NewPlacement, Assessments and Coaching, backed by our Centres of Excellence in all of these three areas based in Germany. This involves initiating, arranging and attending client meetings and briefings, drafting and negotiating proposals, planning and implementing the project plan, assessing, coaching, etc. The role will also be involved in developing materials to promote the service line and the execute the services offered.
The Principal NewPlacement, Assessments & Coaching reports to the Managing Director/Partner
Tasks & Responsibilities
Developing the business at executive levels for NewPlacement, Assessments and Coaching within Kienbaum relationships portfolio leveraging national and international Kienbaum client contacts but more importantly leveraging ones own network.
Arranging and attending client meetings and briefings in a professional manner knowing the client's industry and the relevant labour market and advising the client on tailor made strategies.
Drafting high quality and tailored proposals, project plans, project materials, candidate reports and progress reports.
Manage the whole project, setting up project office and responsible for keeping client and candidates up to date on progress of the project and be the main driver in keeping the project going forward, completion of project evaluation.
Develop the business in such a manner that a dedicated Associates and Consultants can be recruited and further build your own team.
Management of the records in systems and administration so automatically up to date client progress reports can be produced for internal and external use, clients and candidates are protected and CRM is up-to-date reflecting latest developments.
Keep up to date with relevant press and industry publications on a regularly basis to enhance your knowledge of your market sectors.
Participate in (international) team initiatives. Build a network within the Kienbaum international practice capacity.
Constant development of your own skills and help the people around you develop sharing your expertise in the different areas.
Represent Kienbaum's one brand philosophy and promote full service portfolio including Executive Search, Interim Management, Comp&Ben, NewPlacement, Bench Marking, Interim Executives and other Consulting Services.
Candidate profile
Minimum of 7-12 years working experience in reputed companies, of which a minimum of 4-6 years in Assessment and Coaching or in high level Outplacement. A proven track record of successful business development in these areas is required. A track record in developing materials for Assessments is considered a strong plus. A coaching certificate is also considered a benefit as well as a track record of successful outplacement projects at executive level. Experience with competency models is a must.
European Citizen
Master degree plus ideally a post graduate degree
Fluent in Dutch and English, fluency in other languages are considered a strong advantage.
Combining a hunting attitude with top notch relationship/key account management skills.
A sound understanding of business and organisation structures, familiar with most important assessment methods.
As most of our clients are international, experience in an international environment is considered a very strong plus.
Knowledge of one or more of the following industries is considered a strong plus: Manufacturing/Engineering, FMCG/Retail, ICT, Energy, Logistics, Automotive, Life Sciences or Healthcare.
Competencies / capabilities
Strong (persuasive) communication skills.
Hunting capabilities to develop new clients and account. management/relationship management skills to develop clients upward and cross sided.
Empathic and feel for people and for different cultures, able to win trust easily.
Strong, proven documentation skills.
Pro active, takes and drives initiative.
High level of motivation and high level of energy.
Ability to work independent, but also somebody who adds to the team.
Ability to prioritise and multi-task and work within tight timeframes.
Flexible and easy adaptable.
High work standards and methodologies.
Strong sense of humour, fun person.
Computer literate.
Outgoing, extravert and fun.
High standards, entrepreneurial, fast moving and innovative. If you recognise these traits in yourself you will be at home here.
The offer
We offer an entrepreneurial, high quality, international environment that is free from bureaucracy, giving you the opportunity to develop your own career in a challenging, motivating, fun, informal and enthusiastic environment.
Career growth opportunities are available for the right candidate who has shown to be ready for the next step. You will hold a strategic and consultative position in an international context, rewarded by a competitive and stimulating remuneration system based on team and individual performance targets.
Interested?
You can apply to this position by using the form below. For more information, please contact Hans Jonkers at +31 (0)20 69 71 410.
Deze procedure is gesloten (08-01-2014).
Over deze headhunter - Kienbaum
Wij zijn een Duits, innovatief familiebedrijf met 32 kantoren in 18 landen. In de ruim 20 jaar dat Kienbaum actief is op de Nederlandse markt, hebben we langlopende samenwerkingsverbanden opgebouwd met small tot large-sized multinationals, familiebedrijven, Venture Capital/Private Equity (VC/PE) en digitale start-ups.

Wij werken toegewijd aan het succes van uzelf en uw organisatie, voortbouwend op vertrouwensrelaties en ondersteund door onze internationale expertisenetwerken.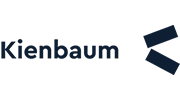 Meer vacatures van Kienbaum op Lintberg
Kienbaum is sinds 2008 aangesloten bij Lintberg.