Deze procedure is gesloten (18-01-2022).
Vakgebied

HR

Salaris

Salary undisclosed

Locatie

Amsterdam region

Dienstverband

Permanent

Headhunter

Avanser Headhunting
The organisation
International Multimedia Conglomerate.
The position
Role Objective:
To work closely with Business Partners, i.e. Managing Directors, Senior Managers in the provision of a first class HR service to employees in Amsterdam, Hungary, France & Spain. The HR Director will work with Business Partners and Centres of Excellence on all aspects of HR covering; recruitment, employee relations, compensation & benefit and training & development and will tailor his/ her service based on Global HR strategy and local needs based on business requirements and legislative guidelines.
Tasks & responsibilities
Summary of Role Responsibilities:
Recruitment
Help managers to work through job and skill requirements so that a full job description can be prepared and will adequately attract candidates with the correct skill set.
Work with Talent Acquisition to ensure short list is obtained with candidates from a range of backgrounds and criteria in line with the Company guidelines on Diversity.
Coaching recruiting managers on how to conduct effective interviews and how to remove bias from their interviewing technique and approach, and to take part in the interview process when required.
Oversee the candidate onboarding process locally to ensure new starters experience a good introduction to the Company.
Employee relations
Coaching Managers on how to manage performance and make best use of our Performance Management tool.
Work with external counsel to ensure the resolution of employment issues is adequately handled in line with local employment legislation.
Advise managers on employee relations matters to ensure that management approaches are commercially astute with minimal risk to the company and in accordance with up to date legal advice.
Ensure managers are educated appropriately and are aware of their roles when dealing with sensitive issues. Specifically, ensure managers are proficient when looking after performance issues and absence management.
Maintain an up to date awareness of International employment law.
Compensation and benefits
Partnering with central Compensation on all annual merit and bonus planning.
Working with business partners on budget planning for the following year ensuring that decisions are strategic and in line with upcoming business priorities.
Effective planning for salary, equity adjustments and promotion with business partners to ensure fairness, equity before submission for approval.
Oversee the administration of the Company's private healthcare, pension scheme and insurance policies and working with central Benefits to ensure we are harmonising employee benefits where possible across the different divisions.
Training and development
Act as a coach to management teams, providing advice and skills to enable them to effectively identify skill gaps and effective solutions in order to drive their businesses forward.
Sourcing and delivery of high calibre and effective training programmes
Coach Managers to develop their confidence in managing employee performance reviews to build high performing teams.
Using the content from employee surveys and focus groups to help business partners identify areas to improve team inclusivity.
Working with the Office of Global Inclusion to increase awareness of individual needs ensuring that everyone feels that they can 'bring themselves' to work.
Helping business partners to prepare and work with hybrid working patterns and working through the challenges that come with this structure.
Project management
Readily become involved in Global & International initiatives to ensure that local considerations are included in global project strategy
Adapt International/ Global HR initiatives into local practices and to sell the benefits to local Business Partners
Candidate profile
Qualifications/experience
Essential
10 years broad generalist HR work experience across different territories.
Knowledge of local employment legislation
Proven project management skills
Ability to be strategic and to get into the detail / hands-on.
Desirable
People management experience
Previous experience in an International Company with a US parent
Bachelor/Master degree in HR or Business Administration
HR change management / transformation experience
Skills/abilities
Essential
Excellent Relationship building skills
Good Commercial Acumen to enhance credibility with Business Partners
Fluent in Dutch and English.
Self-starter, works effectively with remote line management
Articulate communicator, with good command of local languages & English
Results orientated
Excellent influencing and negotiation skills
Desirable
Ability to deal effectively with unionised environments & employee relations
To have language ability in French, German or Spanish
Interested?
You can apply to this position by using the link below. For more information please contact Servaas Weijers, 06-17330763.
Deze procedure is gesloten (18-01-2022).
Over deze headhunter - Avanser
Avanser is een executive search en interim management organisatie gespecialiseerd in de bemiddeling van ervaren Finance, HR en Sales/Marketing professionals. Professionaliteit, betrokkenheid en vertrouwen behoren tot belangrijke aspecten van onze dienstverlening.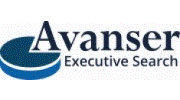 Meer vacatures van Avanser op Lintberg
Avanser is sinds 2011 aangesloten bij Lintberg.