Vakgebied

HR

Salaris

100k - 150k per annum

Locatie

Amsterdam

Dienstverband

Permanent

Headhunter

Kienbaum
HR Director

For a large retail chain, based in the Netherlands, we are currently looking for an HR Director who will be part of the Management Team and will directly report to the CEO of the company. He/she will be responsible for the development and implementation of HR strategies, policies, plans and programs.

The role

Responsibilities and deliverables

Business partner for the CEO and other Management Team members for all Human Capital related issues.
Manage and implement management development, talent management and training & education.
Manage cultural diversity and lead cultural change and organisational effectiveness.
Manage and further build the C&B structure, further professionalise and manage appraisal programs and implement via a fast track program performance management and bonus systems.
Manage the recruitment and attraction processes with personal involvement with regards to key positions within the company. Initiate an employer branding program both internally and externally, create effective induction programs and build and implement a strategy to develop the company into an employer of choice.
Manage, develop and coach the HR team of more than 15 people as well as evaluate their performance.
Advice and coach line management on HR related issues.
The candidate

Profile of the ideal candidate

Nationality
Dutch national

Education
Master degree

Languages
Fluency in both written and spoken Dutch and English is required

Background
A minimum of 12-15 years of working experience, preferably in an international environment in the area of human capital/ organizational development. Part of the experience may have been gained in an area outside human capital.
At least 4 years of management team experience in a managerial HR position, including leading a team of minimal 10-15 people.
Experience with dealing with people on all levels including shop-floor level.
Track record in professionalizing a HR department; setting up policies and structures, change management.
Good understanding of Dutch Labour Laws, ideally also knowledge of European Labour Laws.
Ability to deliver results fast and on time.
Ability to create professional relationships up to Board level.
Ability to achieve a high degree of staff and client engagement.
Essential Personal Qualities:

Well-developed interpersonal and communication skills.
Flexible, able to lead, yet a team player.
Organizational sensitivity.
Culturally aware.
Proven leadership skills.
Sensitivity for dealing with people on various levels in the company.
Strong ethics and personal reputation.
Hard working, no 9-5 mentality, setting ambitious targets and delivering against deadlines.
Interested?

If you are interested please send your resume in English and in Word-format with the form below and refer to project number 08099.

For more information please contact: Laura Boege at tel. +31 (0)20 6971410.
Deze procedure is gesloten (09-01-2009).
Over deze headhunter - Kienbaum
Wij zijn een Duits, innovatief familiebedrijf met 32 kantoren in 18 landen. In de ruim 20 jaar dat Kienbaum actief is op de Nederlandse markt, hebben we langlopende samenwerkingsverbanden opgebouwd met small tot large-sized multinationals, familiebedrijven, Venture Capital/Private Equity (VC/PE) en digitale start-ups.

Wij werken toegewijd aan het succes van uzelf en uw organisatie, voortbouwend op vertrouwensrelaties en ondersteund door onze internationale expertisenetwerken.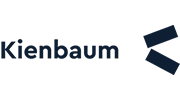 Meer vacatures van Kienbaum op Lintberg
Kienbaum is sinds 2008 aangesloten bij Lintberg.