Vakgebied

HR

Salaris

Salary undisclosed

Locatie

Netherlands

Dienstverband

Permanent

Headhunter

Kienbaum
The position
For one of our clients, a provider of financial services, we are searching for a seasoned HR Director. The HR Director will be MT Member and reports directly to a Member of the Board.
Tasks & responsibilities
Management of HR team (10+ FTE) by focusing on quality, efficiency and effectiveness
HR scope covers population of 2.200+ employees
As member of the management team, bear joint responsibility for achieving the organization's objectives, co-determine the overall strategy and (the execution of) the policy of the business unit
Setting up of multi-annual plan and budget for HR
Responsible for continuous improvement of HR processes
Report to the Board, MT and/or other stakeholders with regard to the realization of SLAs, KPIs and risks
Advise on the optimization of the structure of the organization, change management and control of the organization from the HR perspective
Identification and translation of relevant trends and developments into opportunities, threats and to the strategic policy of the unit
Develop, implement and realize recruitment, retention, development and exit policies
Initiate, supervise and implement reorganization, change and cultural processes and monitor the progress
Development of the department HR as business partner for management
(Co) design and realization of change, in accordance with the objectives and vision
Coaching and guiding of managers and employees, communicate the organizational culture and display exemplary behaviour
Participate in internal and external consultation; communicate the vision, goals and ideas of the staff department and positioning of the organization
Maintain, establish and develop relationships with relevant external stakeholders, suppliers etc.
Provide professional presentations at conferences or seminars and write articles suitable for publication in a journal
Candidate profile
Academic degree in preferably Human Resources, Psychology or Business, or proven equivalent ability
At least 10 years of working experience in Human Resource positions with a strong business orientation
Solid knowledge of Human Resources and related Dutch laws and regulations
Practised in dealing with Dutch work councils and trade unions
Track record in managing reorganizations and cultural change
Experience with servicing populations of at least 800 professionals
Helicopter view and view of overall links between financial, legal, communications and technical implementation aspects
Experience in managing team of higher educated professionals
Fluency in Dutch and English, both oral and written
Strong binding capacities. Brings people together within a team, but also from different departments and different levels
Ability to influence without power and strong countervailing power
Capable of building, maintaining and influencing large network of relations. Builds long term relations on different levels within and outside the company
Results and solution oriented, proactive, strong execution power
Acts as coach and mediator
Hands-on, hardworking and resilient delivery focus
Ability to build trust within the company
Integer and ethical
Persistent and go-getter; continues to look for solutions in situations of setback, able to break deadlocks and to overcome resistance
Well-developed interpersonal skills and engaging
Visionary combined with pragmatic attitude
Determined and analytical, with good judgment, business sense and strong problem solving skills
Excellent communication, presenting and counselling skills
Interested?
You are requested to respond using the form below, including a resume. For more information, please contact Anisha Wai or Hans Jonkers at +31 (0)20 69 71 410.
Reference and diploma checks are standard part of the procedure; background checks and pre-employment screening may also be part of the procedure.

PLEASE NOTE
We cannot share more information until a NDA has been signed by the candidate. Only candidates redeemed suitable will be asked to sign such NDA.

Deze procedure is gesloten (25-11-2013).
Over deze headhunter - Kienbaum
Wij zijn een Duits, innovatief familiebedrijf met 32 kantoren in 18 landen. In de ruim 20 jaar dat Kienbaum actief is op de Nederlandse markt, hebben we langlopende samenwerkingsverbanden opgebouwd met small tot large-sized multinationals, familiebedrijven, Venture Capital/Private Equity (VC/PE) en digitale start-ups.

Wij werken toegewijd aan het succes van uzelf en uw organisatie, voortbouwend op vertrouwensrelaties en ondersteund door onze internationale expertisenetwerken.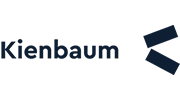 Meer vacatures van Kienbaum op Lintberg
Kienbaum is sinds 2008 aangesloten bij Lintberg.