Vakgebied

HR

Salaris

Salary undisclosed

Locatie

Amsterdam / Rotterdam

Dienstverband

Permanent

Headhunter

Kienbaum
The Position
We are currently searching for an HR Business Partner for one of our clients, an innovation driven and global leader in several of its niches. The HR Business partner will be responsible for HR and employee development within the Business Unit and will be part of the Management Team.
The position will be based in the area Amsterdam – Rotterdam in the Netherlands.
Multi-national blue chip listed company

20,000+ employees worldwide and annual sales of $ 10+ billion

As HR Business partner for a large international business unit leading, directing and managing all HR and employee development activities
As MT member advising Executive management on all relevant HR topics
Must have experience in a matrix structure in an international company and have dealt with multiple manufacturing sites
Ideally has experience in food or food related industry
Main Responsibilities & Deliverables
support and advise Line Managers professionally in all HR issues, assuring that managers are able to perform their responsibilities in a timely and competent manner.
Link the corporate HR strategy to the divisions' requirements. Provide leadership and support to the local HR operations teams, while at the same time acting from a corporate perspective.
Develop and implement appropriate HR systems, methods, policies and procedures in accordance with corporate HR policies and the respective legal or environmental requirements of the countries.
Provide support and liaise with worker council and unions.
Collate and maintain succession management plans for key leadership positions.
Manage performance management and salary review process, ensuring compliance with applicable corporate policies.
Get involved with corporate and international projects.
Background and Experience
Minimum Bachelor degree in a relevant discipline (e.g. Economics, Psychology, Law etc.). Master degree is considered a plus.
Minimum of 8-10 years working experience in Human Resource positions with a strong business orientation.
Experience of working in a matrix structure in an internationally operating company is a must as well as experience in dealing with multiple production sites. Applicants without this experience will not be considered.
Experience in high tech manufacturing and in the food industry is a strong plus. We can also imagine candidates coming from Consumer Goods, Life Sciences or Specialty Chemicals.
Proven background in professionalizing HR; setting up policies, processes and structures regarding performance management, evaluations, compensation & benefits, recruitment, etc.
Solid knowledge of the key elements of labor legislation and in dealing with works councils and unions.
Proven expertise in establishing strong and professional relationships with internal and external stakeholders at all levels.
Fluency in both written and spoken English. Fluency in another European language is considered a plus.
Essential Personal Qualities
Well developed leadership skills.
Hands-on approach.
Proven experience in influencing without power.
Ability to drive best practices.
Out of the box thinker.
Excellent communication skills.
The Offer
The position of HR Business Partners offers you the chance to have an impact on our client's business. Next to a competitive salary package with secondary benefits, you will also get the opportunity to work in a challenging and dynamic international environment within a globally operating company, that offers the right candidate further growth opportunities in the future.
Interested?
You can apply to this position by using the form below. Please send your resume in English and in Word-format. Reference and diploma checks are standard part of the procedure.
Deze procedure is gesloten (15-04-2013).
Over deze headhunter - Kienbaum
Wij zijn een Duits, innovatief familiebedrijf met 32 kantoren in 18 landen. In de ruim 20 jaar dat Kienbaum actief is op de Nederlandse markt, hebben we langlopende samenwerkingsverbanden opgebouwd met small tot large-sized multinationals, familiebedrijven, Venture Capital/Private Equity (VC/PE) en digitale start-ups.

Wij werken toegewijd aan het succes van uzelf en uw organisatie, voortbouwend op vertrouwensrelaties en ondersteund door onze internationale expertisenetwerken.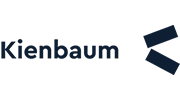 Meer vacatures van Kienbaum op Lintberg
Kienbaum is sinds 2008 aangesloten bij Lintberg.