Deze procedure is gesloten (02-04-2014).
Vakgebied

HR

Salaris

Salary undisclosed

Locatie

Central Netherlands

Dienstverband

Permanent

Headhunter

Kienbaum
The organisation
Our client is a European transportation company and leader in its niche, with 20,000+ employees.
The position
For the Dutch national company with 500+ employees we are currently searching for an HR Director, who will have full responsibility for all HR related topics including recruitment, personnel management, learning & development, remuneration, employer branding etc.
The position is based in central Netherlands.
Tasks & responsibilities
Accountable for recruitment and selection of employees
Personnel administration and personnel controlling
Consistent application and further development of the existing HR systems
Management of all processes for the provision, deployment and development of HR
Implementation of HR concepts for employees and mid-level executive staff, including HR development and HR planning
Development of an employer branding strategy
Implementation of a motivational, cost effective remuneration strategy and systems
Contacts with work councils and unions in consideration of legal requirements including the collective labour negotiations
Active participation in international HR projects
Manage, coach and further develop the HR team
Candidate profile
Background & Experience
University degree in Business Administration, Human Resources or related required
At least 20 years of progressive work experience in HR management roles, whereof a minimum of 8-10 years within international profit organizations with a comparable scope
Strong background in HR development and planning, with the implementation of HR concepts, recruitment, personnel administration and controlling
Experience with the implementation of remuneration strategies and systems
Knowledge of the key elements of labour legislation and in dealing with works councils and unions
Experience with developing an employer branding strategy
Experience managing and further developing HR teams
Fluency in both written and spoken Dutch and English is required.
Essential Personal Qualities
Well-developed communication, presentation and interpersonal skills
Able to quickly establish credibility, respect and trust at all levels within the company
High-level of professionalism
Confident, stress-resistant and mature personality
Determined and analytical, with good judgment, business sense and strong problem solving skills
Organisational sensitivity and culturally aware
Able to cope with resistance
Demonstrated ability to lead and develop HR employees
The offer
The position offers next to a market-conform salary and secondary benefits, the chance to work in a challenging and international environment. Being part of the extended Management Board, you will have broad HR responsibilities for 500+ employees. The position furthermore offers the opportunity to further develop an HR department and HR systems.
Interested?
You are requested to apply to this position by using the form below, including a motivation letter and resume in English. For more information please contact: Leonie Wiedom or Hans Jonkers at tel. +31 (0)20 69 71 410.
Reference and diploma checks are standard part of the procedure.
Deze procedure is gesloten (02-04-2014).
Over deze headhunter - Kienbaum
Wij zijn een Duits, innovatief familiebedrijf met 32 kantoren in 18 landen. In de ruim 20 jaar dat Kienbaum actief is op de Nederlandse markt, hebben we langlopende samenwerkingsverbanden opgebouwd met small tot large-sized multinationals, familiebedrijven, Venture Capital/Private Equity (VC/PE) en digitale start-ups.

Wij werken toegewijd aan het succes van uzelf en uw organisatie, voortbouwend op vertrouwensrelaties en ondersteund door onze internationale expertisenetwerken.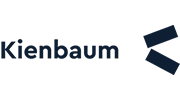 Meer vacatures van Kienbaum op Lintberg
Kienbaum is sinds 2008 aangesloten bij Lintberg.