Global HR BP Product & Technology
Deze procedure is gesloten (18-08-2021).
Vakgebied

HR

Salaris

€ 130.000 - 160.000

Locatie

Amsterdam

Dienstverband

Permanent

Headhunter

Rvdb for Just Eat Takeaway.com
The organisation
This is the challenge you will meet at Just Eat Takeaway.com:
Yes, Just Eat Takeaway.com is listed on the stock exchange and is a leading online food delivery marketplace, connecting consumers and restaurants through its platform in 24 countries. Headquartered in Amsterdam, the company was created in January 2020 by bringing together two of the world's most successful food delivery firms: Takeaway.com (founded in 2000 in the Netherlands) and Just Eat (founded in 2001 in Denmark). Both companies were started by ambitious entrepreneurs who grew their businesses to be the number one food delivery players in their home markets and many others around the world.
While they are a big company, home to 8500 employees (HQ/regional platform offices) with 77 nationalities), they are united by their shared values and their commitment to delivering the best for their customers. Just Eat Takeaway encourage their people to take initiative, experiment with big ideas, and above all, support each other.
Plus there are around 40.000 deliverers in Europe. All passionate in connecting food-loving customers with great restaurants. It is a way of working. They keep it simple and they think big. Looking forward in an ever-changing market. That means no day is ever the same, but one thing is constant...... the care for each other and promise to deliver the best for their consumers. The company brings endless opportunities to those willing to take them.
The culture at Just Eat Takeaway.com can best be described as: entrepreneurial, pragmatic, professional, driven, informal, international, result driven and development oriented.
Your workplace is easily accessible with public transportation. From Amsterdam Central station it is just a 5 minute walk to the Global Head Office.
The position
Global HR BP Product & Tech, this is your challenge.
The mission of Just Eat Takeaway.com is to be the best food delivery company on the planet. In order to succeed in their goal to Lead, Care and Deliver they take the people who make Just Eat Takeaway a success very seriously. Do you want to contribute to one of the most dynamic and fastest-growing businesses? Do you have experience with converting HR strategy into execution in a large technology/marketing-driven, international environment? Are you an experienced HR leader with an inspiring vision and execution mindset? Then this could be the right challenge for you!
We are looking for a Global HR Business Partner (equivalent to complexities HR Directors face), becoming part of the Global Management team of the department Product & Tech. In this role, you closely collaborate with the functional leadership team, and jointly set the functional strategy, applicable to around 1.500 fte across multiple countries.
You will manage and collaborate with an international team of global and local HRBPs and HR specialists in order to develop and support the growth of the organization.
This is an exciting opportunity for a Senior HR Leader who has demonstrated experience in building and managing an HR structure within a fast-growing company. In this role, you will be responsible for integrating HR practices, driving change, shaping and implementing the people plan in line with the operational agenda within the line of business. You will not have any managerial responsibilities.
Tasks & responsibilities
As Global HR Business Partner you have the following responsibilities:
Being a sparring partner and advisor to the CTO and CPO and senior management members of the global function across multiple countries;
Own, lead and implement the HR/people strategy for the Product & Tech workforce in line with the global HR and Product & Tech strategy;
Drive the expansion and development of the organization and leadership teams as they continue to grow the company;
Develop, manage and direct business-specific HR strategies within Product & Tech, with the objective of delivering the HR agenda, with regard to organizational development, leadership, performance management, compensation & benefits, HR governance, retention, employee and talent management, insourcing and recruitment;
Engage and collaborate with a high performing HRBP team to support the regional and local Product & Tech organization;
Drive execution of HR initiatives/projects across regions/countries in collaboration with regional/country HRBPs and COE's;
Work closely and effectively with HR team members within the Headquarter of Just Eat Takeaway.com and with cross-border HR colleagues to identify best practices and use them to define effective business interventions;
Be a builder of the JustEatTakeaway.com culture, ensuring that the people initiatives, solutions and programs are reflective of the values of the organization;
Follow and anticipate (international developments) in the field of HR, regulation and contract management.
Your reporting line is the HR Director Business Partnering based in Amsterdam.
Candidate profile
This is what you will bring to the role of Global HR Business Partner:
Relevant progressive working experience within HR consulting, HR business partnering and/or senior HR management roles, from local to regional or global scope, over a span of 10 years or more;
Experience and/or affinity with IT and Technoloy are a must;
Master degree preferably in business administration, economics or law;
Strong organizational skills in an international, fast-paced, deadline-driven environment;
Proven success in driving creativity and strong in execution;
Able to adapt to changing conditions as well as the ability to build and manage an HR organization;
Strong, impactful leadership skills;
Fluency in written and verbal English. Due to the international character of the company there will be some traveling required for this role;
Empathic and connects easily with other people, decisive and able to deal with a diverse population.
The offer
The job offers more than just a challenge:
Work in a fast growing, stock listed, international company with an entrepreneurial spirit;
Informal, dynamic, young and enthusiastic organization with a mission;
A wide-ranging and impactful role on a global and strategic level;
Competitive salary;
Contribution to your travel costs and budget for ordering lunches.
Interested?
That's great! If your profile matches the job description, we are happy to receive your CV and short motivation. You can apply to this position by using the link below. You can count on an initial response to your application within 5 working days.
Rvdb supports Takeaway.com exclusively. This implies that direct reactions to Takeaway.com or reactions from other agencies are not appreciated.
Any questions? Our colleague Nienke Sinnaeve takes the time to answer them via +31 (0)6 46 81 12 33.
Deze procedure is gesloten (18-08-2021).
Over deze headhunter - Rvdb
Wij spreken met ons team jaarlijks duizenden hrm-ers en willen graag een draaipunt zijn in hun loopbaan. Wij willen dat mensen voelen dat een gesprek met ons zoden aan de dijk zet. Dat ze inhoudelijk zijn uitgedaagd en dat hun talent is herkend en erkend of zelfs door ons is ontdekt. Ook als mensen niet worden aangenomen voor een bepaalde baan of klus willen wij graag weten wat ze willen en wat hen motiveert, waar hun talenten liggen. Er komt ongetwijfeld een moment dat wij wel kunnen helpen.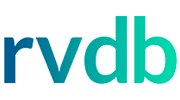 Meer vacatures van Rvdb op Lintberg
Rvdb is sinds 2008 aangesloten bij Lintberg.