Vakgebied

Finance

Salaris

Salary undisclosed

Locatie

Netherlands

Dienstverband

Permanent

Headhunter

Kienbaum
The position
For one of our clients, a leading, international company in the telecommunications industry, we are currently recruiting a VP Financial Systems. This position is responsible for the group's financial systems and ensures a global strategy is developed and rolled out. He/she provides financial system's leadership and direction for all international finance departments throughout the group. The VP Financial Systems acts as sparring partner for senior Country and BU CFOs across Europe.
The VP Financial Systems reports to the Managing Director Finance Europe and is part of the European Finance Management Team. The position is responsible for 2 support teams with approximately 30 people.
The position is based in a central location in the Netherlands.
Tasks & responsibilities
Designing and implementing the group's global financial system strategy, providing finance leadership in the design, definition and planning of the worldwide strategy.
The global oversight of the group's financial systems, including system design, implementations and roll-out plans, compliance with group wide policies and procedures and establishing best of class working procedures.
Working with global finance and accounting organizations to improve efficiency and information management, share best practices, and improve budgeting, consolidation, reporting and system utilizations (including benchmarking), standardizing system roll-outs and links between HFM & Oracle.
Acting as liaison with the user community worldwide and with Corporate Accounting, Financial Reporting, Treasury and Tax.
Establishing constructive working relationship with CIO group, agreeing a code of practice on implementation and support activities with CIO and GFS.
Management of significant and complex projects, e.g. Oracle 12 implementation in group entities across Europe and roll out of Hyperion Planning.
Create a standardized governance process that controls investment, minimize risk and deliver best benefits.
Develop and maintain procurement processes that maximize investment value and use corporate agreements and purchasing.
Review/assist in definition of policies for SOX compliance and implement these standards across the group.
Project Delivery - deliver projects to agreed time, cost and quality measures.
Define group-wide common standards for implementation and support procedures, determining departmental responsiveness.
Advise, consult and influence senior management stakeholders through all modes of communication.
Build strong peer management relationships to work across business to deliver operational excellence.
Use financial understanding and management relationships to continuously identify opportunities.
Candidate profile
Background and Experience
Minimum university degree with accounting, finance or business administration emphasis or equivalent. Public accounting professional qualification such as CPA, ICAEW and ACCA is preferred.
Minimum of 12-15 years of progressive accounting/finance experience of which at least 5 years gained in an international environment at multinational (ideally (US) stock listed) corporations.
At least 3-5 years of experience fulfilling a managerial finance role combined with significant IT scope and accountabilities directly related to the responsibilities herein.
Accounting knowledge in financial statement preparation, complex equity accounting, cash flow statements and currency translation.
Strong background in public reporting, consolidations, budgeting and general accounting.
Practiced in implementing and harmonizing Oracle (ideally Oracle 12), Hyperion Enterprise, Essbase or HFM and web-based financial systems in a multinational group. Skilled in managing the processes and politics around these complex projects.
Experience in developing and roll out of corporate accounting standards simultaneously across a multinational group is preferred. Having managed such processes with its local requirements and interests successfully is an important plus.
Fundamental knowledge of a programming language with Visual Basic scripting (including macros in Excel) a plus.
Excellent oral and written communication skills including the ability to translate complex system terminology into business lexicon and vice versa.
Fluency in English, both verbal and written, is required. Knowledge of other European languages is an important plus.
Essential Personal Qualities
Able to influence without power.
Ability to analyze and resolve complex issues, both logical and interpersonal.
Strong problem solving and analytical skills.
Creative and innovative; can think out-of-the-box.
Excellent communication and decision making skills.
Self-motivator and independent yet cooperative and a strong team-player.
Strategic and strong business orientation.
Hands-on with a can-do attitude.
Ambitious and driven.
Dynamic and flexible; functions well in fast-paced and fast-changing environments.
Mature and confident; sparring partner of senior management.
Good relationship builder internally as well as outside the organization.
Interested?
You are requested to apply to this position by using the form below, including a motivation letter and resume in English. Reference and diploma checks are standard part of the procedure; background checks and pre-employment screening may also be part of the procedure.
For more information please contact Anisha Wai or Kai Carbaat at tel. +31 (0)20 69 71 410.
Deze procedure is gesloten (29-04-2014).
Over deze headhunter - Kienbaum
Wij zijn een Duits, innovatief familiebedrijf met 32 kantoren in 18 landen. In de ruim 20 jaar dat Kienbaum actief is op de Nederlandse markt, hebben we langlopende samenwerkingsverbanden opgebouwd met small tot large-sized multinationals, familiebedrijven, Venture Capital/Private Equity (VC/PE) en digitale start-ups.

Wij werken toegewijd aan het succes van uzelf en uw organisatie, voortbouwend op vertrouwensrelaties en ondersteund door onze internationale expertisenetwerken.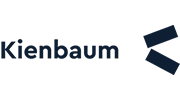 Meer vacatures van Kienbaum op Lintberg
Kienbaum is sinds 2008 aangesloten bij Lintberg.