Deze procedure is gesloten (18-04-2023).
Vakgebied

Finance

Salaris

Salary undisclosed

Locatie

Den Haag

Dienstverband

Permanent

Headhunter

Robert Walters
The organisation
The company was recently acquired by two Private Equity firms, which means that changes occur even faster. This requires a strong personality and subject matter expert. Since financial management is critical to our company's performance, you play a huge role in our overall success.
The position
Can you leverage your experience in tax management and stakeholder management to help ensure that our tax strategy is compliant and aligned with business strategy? Interested? Please read further.
As VAT Manager, you will report to the Manager Tax who reports to the Director Functional Finance and you will work closely with colleagues from other disciplines such as Legal and Treasury. As a team, you will ensure optimum service provision to all of the relevant stakeholders.
Tasks & responsibilities
In this role your key responsibilities will be:
Provide VAT advise on all business projects and strategic initiatives;
Ensure that changes in VAT rules impacting the business are implemented;
Liaise with several departments to discuss the tax strategy;
Develop, document and monitor tax controls as part of the Tax Control Framework;
Meet and coordinate tax reporting and tax compliance deadlines;
Coordinate and follow up on tax audits;
Drive process improvements, optimizations and simplifications;
Liaise with business partners to identify risks and opportunities;
Liaise with the Tax Authority on a regular basis;
Candidate profile
You're a self-starter with the ability to work independently and can manage multiple projects and assignments with a high degree of autonomy. You have outstanding organizational skills and use a curious and critical mindset to add value to the team and department.
You also recognize yourself in the requirements below:
University degree in Fiscal Law or Fiscal Economics;
Minimum of 5 years of relevant working experience (in both a tax consultancy firm and in-house Tax Department);
In depth and up to date knowledge of VAT
Experience in using SAP is a plus
Ability to explain complex or sensitive tax concepts towards internal and external stakeholders and translate them into easily understandable and fit for purpose procedures and guidelines.
Excellent written and verbal communication skills in English and Dutch.
Interested?
You can apply to this position by using the form below.
Deze procedure is gesloten (18-04-2023).
Over deze headhunter - Robert Walters
Robert Walters is wereldwijd een toonaangevend wervings- en selectiebureau, opgericht in 1985. Personeelsmanagers wereldwijd vertrouwen erop dat wij de beste specialisten voor hen vinden en zowel de grootste multinationals als het MKB en startups mogen wij tot onze klanten rekenen. We werven wereldwijd mensen voor vaste functies en interim-posities.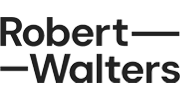 Meer vacatures van Robert Walters op Lintberg
Robert Walters is sinds 2008 aangesloten bij Lintberg.