Deze procedure is gesloten (04-09-2023).
Vakgebied

Finance

Salaris

Salary undisclosed

Locatie

Amsterdam

Dienstverband

Permanent

Headhunter

Robert Walters
The organisation
For our client working in the renewables energy, we are exclusively searching for an experienced Treasury manager. Are you experienced in building a new department and do you have a strong background in liquidity management and credit covenants than keep on reading.
The position
You will be responsible for:
Administration of short-term planning and liquidity management, ensuring that the company has sufficient funds to meet its obligations in the EU
Administration of a system of intra-group financing, ensuring the availability of liquidity at all projects in the EU
Participation in projects to attract external financing in the EU, including the preparation of presentations and proposals, as well as negotiations with banks and other financial institutions
Systematically monitoring for compliance with credit covenants and terms of supply contracts in the EU, including the timing of payments, and ensuring that any issues are resolved promptly
Ensuring interaction with servicing banks in the EU, organizing an uninterrupted payment system, and ensuring that all financial transactions are processed efficiently and accurately
Candidate profile
What you bring:
Bachelor's degree in finance, economics, or a related field
A minimum of 5 years' experience in a Treasury Manager role or a similar position
Strong knowledge of liquidity management, credit covenants, and supply chain financing in the EU
Experience with financial analysis and modeling in the EU
Excellent interpersonal and communication skills, with the ability to negotiate with banks and other financial institutions in the EU
Strong organizational skills and the ability to work independently and as part of a team
Fluency in English is a must, fluency in another European language is an advantage
Interested?
Enthousiastic about this position? You can apply for this position by using the form below.
Deze procedure is gesloten (04-09-2023).
Over deze headhunter - Robert Walters
Robert Walters is wereldwijd een toonaangevend wervings- en selectiebureau, opgericht in 1985. Personeelsmanagers wereldwijd vertrouwen erop dat wij de beste specialisten voor hen vinden en zowel de grootste multinationals als het MKB en startups mogen wij tot onze klanten rekenen. We werven wereldwijd mensen voor vaste functies en interim-posities.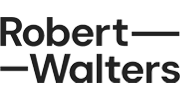 Meer vacatures van Robert Walters op Lintberg
Robert Walters is sinds 2008 aangesloten bij Lintberg.