Senior Product Controller (Global)
Deze procedure is gesloten (04-04-2011).
Vakgebied

Finance

Salaris

€ 100.000 - 150.000

Locatie

Utrecht

Dienstverband

Permanent

Headhunter

Independent Recruiters
Position
Senior Product Controller (global) in Utrecht for the global headquarters of the international business unit of a large Dutch bank.
The Global Financial Markets (GFM) Control Team is the global business control unit on the financial markets activities in investment banking. Responsibilities include the planning & control cycle, performance reporting to global business management and the global product control function.
The global product control team is looking for a Senior Global Product Controller with a strong experience in controlling (exotic) financial markets products and who understands the underlying business drivers. This is a fantastic opportunity for a controller who would like to extend his knowledge to a wider product range and a wider range of controlling responsibilities. This position is close to the business and will give a global view on the developments in the business in the current market turmoil.
An important part of the role is to give guidance and support to product control units in the trading offices throughout the world; some travel will therefore be required. The team sets global best practices and is at least involved in the main and complex issues.
Profile
The seniority of this global position requires a specialist mindset with good communication skills. Excellent knowledge or interest in some of the following subjects is required:
Accounting/IFRS and instruments valuation
BIS 2/Economic Capital
Risk Management (Marketrisk + creditrisk)
Interest rate based (structured) products
Portfolio performance management
Key characteristics of the candidate are:
The ability to form an independent opinion on current and future developments within the business and the Control discipline
Strong analytical skills
Excellent communication skills
Background could be in business, mathematics, risk or audit
Qualification in RA, RC, CPA, or FRM qualification is preferred (or equivalent) and/or willingness to start such training
Offer Senior Product Controller (global)
A senior rol with global exposure in a high level team of experienced professionals
Salary
The salary depends on qualifications and experience plus attractive extra benefits (max. 120k OTE).
Interested?
You can apply to this position by using the form below.
Deze procedure is gesloten (04-04-2011).
Over deze headhunter - Independent Recruiters
Independent Recruiters is hét werving, selectie & executive search bureau voor staffuncties in onder andere Finance, ICT, Sales & Marketing, Recruitment, Inkoop en HRM. Wij zijn landelijk actief in de bemiddeling en advisering van ervaren en startende HBO en WO professionals.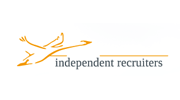 Meer vacatures van Independent Recruiters op Lintberg
Independent Recruiters is sinds 2009 aangesloten bij Lintberg.