Senior Director Administration Operations
Vakgebied

Finance

Salaris

Salary undisclosed

Locatie

Netherlands

Dienstverband

Permanent

Headhunter

Kienbaum
The organisation
Our client is a provider of financial services and a European market leader in its segment. The company employs several thousands of employees.
Tasks & Responsibilities
Lead administration operations team of 500-1000 FTE; focus on quality, efficiency and effectiveness.
Head Management Team of the unit, coach and guide managers, communicate the organizational culture.
Ensure the long-term vision, formulate strategic goals and develop policy frameworks for the business department.
Evaluate and monitor implementation of multiannual plan and policies.
Preparation and realization of multiannual budget.
Identify relevant internal and external developments; translate these into opportunities, threats and strategic policies.
Support development of Continuous Improvement plan and ensure the realization of the plan and the targets set.
Co-design and carry out Change within the business in accordance with the vision and objectives.
Management of SLAs and responsible for achieving KPIs.
Practice continuous Lean Six Sigma and maintain high quality of services.
In charge of smooth processing of vast amount of financial transactions and excellent functioning of the supporting call centre.
Build and maintain internal and external relationships; influence and guide them to contribute to a positive image of the organization.
Candidate profile
Background and Experience
Master's degree is required. An additional MBA or other post graduating degree will be considered a plus
Minimum of 15 years work experience, ideally partly gained within financial institutions. Good track record and progressive career development
Extensive knowledge of the financial sector and its changing internal and external developments
Experience in leading large teams of professionals, consisting of at least 200 employees
Track record in implementing and managing continuous improvement
Experience in managing SLAs and developing KPIs (dashboards)
Excellent communication skills in Dutch and English, both oral and written
Essential Personal Qualities
Entrepreneurial leader with vision and board presence
Good change manager, able to carry others with him and not afraid to take drastic measures when needed
Helicopter view and vision on relations between financial, legal, communicative, ICT and execution aspects
Driven, decisive and makes an impact
Results and solution oriented, proactive, strong execution power
Integer and ethical
Inspiring people manager and relationship builder. Bringing people together
Capable of maintaining and influencing large network of relations
Bridge builder in both strategic and operational sense
Ability to build trust within the company
Strong communication and presentation skills
Interested?
You can apply to this position by using the form below. For more information, please contact Hans Jonkers or Anisha Wai at +31 (0)20 69 71 410.
We cannot share more information until a NDA has been signed by the candidate. Only candidates redeemed suitable will be asked to sign such NDA. Reference and diploma checks are standard part of the procedure.
Deze procedure is gesloten (11-09-2013).
Over deze headhunter - Kienbaum
Wij zijn een Duits, innovatief familiebedrijf met 32 kantoren in 18 landen. In de ruim 20 jaar dat Kienbaum actief is op de Nederlandse markt, hebben we langlopende samenwerkingsverbanden opgebouwd met small tot large-sized multinationals, familiebedrijven, Venture Capital/Private Equity (VC/PE) en digitale start-ups.

Wij werken toegewijd aan het succes van uzelf en uw organisatie, voortbouwend op vertrouwensrelaties en ondersteund door onze internationale expertisenetwerken.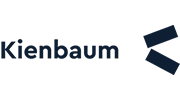 Meer vacatures van Kienbaum op Lintberg
Kienbaum is sinds 2008 aangesloten bij Lintberg.