Senior Business Controller Corporate Banking
Deze procedure is gesloten (11-03-2011).
Vakgebied

Finance

Salaris

100k - 150k per annum

Locatie

Utrecht

Dienstverband

Permanent

Headhunter

Independent Recruiters
Company Profile:

Senior Business Controller Corporate Banking for the Capital & Portfolio Management department. This bank serves clients which are among the leading multinational Corporates and renowned financial institutions in 43 countries. You will be part of the team located at the central control department which report to the Board of Management.
Job Description:

As the Sr. Business Controller you will be part of the Wholesale Clients International team or the Professional Products team. You will focus on the planning and control activities, review business cases, solve complex issues, performance analysis, set up balance scorecards etc. Excellent and effective communication to the business as well as senior management is considered a key element. This is a high level, analytical and advising position with an overview over the international entities. The business you will focus on: structured finance, levereged finance, trade commodity finance, structured finance, private equity etc.
The Business Controller is responsible for:
Preparing (strategic) management information on a periodic and ad-hoc principle;
Preparing advice on (strategic) business proposals (e.g. acquisitions);
Participating in Control projects.
We are looking for an experienced Business Controller, having both demonstrable strong communicating and analytical skills as well as a in-depth understanding of wholesale banking operations. Preferably you have good understanding of structured finance or corporate banking. The ideal candidate has the ability to understand organizational relations and understands the interdependence between risk and reward.
Job Description:

Requirements for the Senior Business Controller:
Thorough understanding of international wholesale banking and related financial processes;
Experience in the field of planning & control in an international environment;
Knowledge of International Financial Reporting Standards;
Knowledge of the Basel II capital adequacy framework;
Fluently in English (preferably Dutch also but is not a must)
Strong analytical skills;
University degree in Business Economics or Business Administration and preferably RC, RA title.
Job Offer:

Salary depends on your experience but the range will be max 100.000 OTE with ohter good secondary benefits.
Contact

You can apply by using the form below. For more information you can contact Kimberley Barnas : +31 6 1292 6005.
Deze procedure is gesloten (11-03-2011).
Over deze headhunter - Independent Recruiters
Independent Recruiters is hét werving, selectie & executive search bureau voor staffuncties in onder andere Finance, ICT, Sales & Marketing, Recruitment, Inkoop en HRM. Wij zijn landelijk actief in de bemiddeling en advisering van ervaren en startende HBO en WO professionals.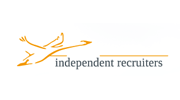 Meer vacatures van Independent Recruiters op Lintberg
Independent Recruiters is sinds 2009 aangesloten bij Lintberg.