Senior Business Controller
Vakgebied

Finance

Salaris

Salary undisclosed

Locatie

Midden-Nederland

Dienstverband

Permanent

Headhunter

Kienbaum
For one of our clients, a leading, international company in the telecommunications industry, we are currently recruiting a
Senior Business Controller
Leading telecom company – more than 30.000 employees
Challenging finance role in a dynamic and international environment – sparring partner for CTO
Must-have business controlling experience – gained at large or medium sized (stock-listed) MNCs – US GAAP is strongly preferred
Relevant experience in working in a complex technology-driven, (development) project-based environment.
Open for international candidates – position based in the Netherlands.
The Position
The Senior Business Controller is responsible for delivering robust and on-time financial and business support for the Corporate Technology Office to ensure that financial targets will be met. The Corporate Technology Office is a critical and strategic area for the whole organization; it is responsible for developing new technologies forming the backbone of the services and products offered to the market. The Senior Business Controller acts as business partner and financial conscience for the Chief Technology Officer, who heads the Corporate Technology Office, and his team.
The position reports directly to the Director Financial Control.
The Senior Business Controller is based in a central location in the Netherlands.
Main Responsibilities & Deliverables
Provide robust business and financial support to the Managing Director of the CTO organization and act as sparring partner to the CTO management team, who will be the primary customers for this position.
Work with the CTO organization and other business departments to support key strategic technology initiatives and programs.
Ensure that business decisions are grounded in sound financial analysis.
Manage the CTO Financial Control team.
Prepare the departmental budget and manage the budget control process, including budget and spend request processes.
Manage the month-end close process to ensure timely, complete and accurate financial data.
Preparation, analysis and presentation of the departmental management accounts in an accurate and timely manner.
Ensure that other corporate reporting and other reporting requirements are met, e.g. monthly rolling forecast information.
Maintain accurate financial data on fixed assets, including the asset transfer process.
Maintain transfer pricing process, including providing input for transfer price calculations.
Assist in designing and implementing an effective internal control framework and make recommendations on the internal control framework in case of changes in the business environment.
Ensuring SOX compliance in line with Corporate policies & procedures.
Responsible for the internal and external audit process.
Manage CTO / Corporate Finance / Tax / Legal / Technical Accounting relationships on all operational finance matters. Build good working relationships with all relevant stakeholders.
Manage improvement projects across departments.
Carry out other reasonable duties as requested.
The Candidate
Background and Experience
Minimum of university degree with majors in Finance and Accounting or Business Economics.
Minimum of 10 years of progressive and relevant finance/accounting/controlling experience. Demonstrated competences in business controlling.
Relevant experience in working in a complex technology-driven, (development) project-based environment.
Experience with US GAAP and writing position papers is strongly preferred.
Proven track record in driving continuous improvement.
Relevant supervisory/management experience required; acquainted in working with senior management.
Proficiency in PowerPoint and Excel.
Working knowledge of Oracle Financials and in particular Oracle Projects is preferred.
Experience in working with non-finance staff and international exposure desirable.
Advanced proficiency in English, both verbal and written, is required. Knowledge of another European language would be considered a plus.
Personal Skills
Ambitious finance professional with strong interests in technology.
Ability to explain complex financial metrics in simple terms.
Self-starting individual, skilled in working in high performance teams.
Ability to deal with high pressure assignments and strict deadlines.
Able to influence without power.
Strategic and strong business orientation.
Hands-on with a can-do attitude.
Motivated and driven.
Dynamic and flexible; functions well in fast-paced and fast-changing environments.
Keeps all balls in the air without losing eye for detail.
Mature and confident; sparring partner for senior management.
Hard-working with no 9 to 5 mentality.
Strong problem solving and analytical skills.
Can work independently and at the same time an excellent team player.
Interested?
You are requested to apply to this position by using the form below, including a motivation letter and resume in English.
Reference and diploma checks are standard part of the procedure; background checks and pre-employment screening may also be part of the procedure.
For more information please contact Anisha Wai or Kai Carbaat at tel. +31 (0)20 69 71 410.
Deze procedure is gesloten (11-07-2014).
Over deze headhunter - Kienbaum
Wij zijn een Duits, innovatief familiebedrijf met 32 kantoren in 18 landen. In de ruim 20 jaar dat Kienbaum actief is op de Nederlandse markt, hebben we langlopende samenwerkingsverbanden opgebouwd met small tot large-sized multinationals, familiebedrijven, Venture Capital/Private Equity (VC/PE) en digitale start-ups.

Wij werken toegewijd aan het succes van uzelf en uw organisatie, voortbouwend op vertrouwensrelaties en ondersteund door onze internationale expertisenetwerken.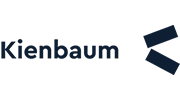 Meer vacatures van Kienbaum op Lintberg
Kienbaum is sinds 2008 aangesloten bij Lintberg.