Senior Business Controller
Vakgebied

Finance

Salaris

100k - 150k per annum

Locatie

Amsterdam

Dienstverband

Permanent

Headhunter

Kienbaum
Senior Business Controller

A challenging environment for a dedicated business controller, who can meet the changing needs of management at all levels throughout the organization, acting as a business partner and advising management proactively.

The company is the European based content division of a leading and global provider and distributor of TV channels, content and digital services with a quotation on the NASDAQ Stock Exchange. For the operating company in Amsterdam, being the leading supplier for the Dutch market of premium pay TV channels and provider of a full range of broadcast services, we are currently looking for a Business Controller.

Purpose of the role and main responsibilities:
reporting of the monthly results by timely and accurate preparation of the standard internal monthly and cycle financial reporting package, including Segment Income Statements, Investments details, non-chargeable expenses, accounts payable detail reporting, project detail gains/losses, bad debt expenses and various Business Unit Reports
responsible for financial aspects of payment order process and other process
working with management to set budget, long range planning (LRP) and forecasts, including communicating financial impact of various LRP scenarios and communicating budgets and presenting updates to department heads to ensure effective liaison with them in preparing and reviewing submission
responsible for the commercial- and const controls, budgetting and planning
providing financial support to our client's operations team
responsible for the investments in capital expenditures and 3rd party offerings
developing reporting to meet the changing needs of management at all levels throughout the organization, acting as a business partner advising management proactively
providing ad hoc reporting and analysis to the members of Senior Leadership in addition to the member of the Finance & Accounting community as well as attending biweekly meetings for commercial proposals, participating in ad hoc projects like commercial and/or supplier contracts and providing financial support for potential internal and external clients backed by an accurate and detailed business case from a financial perspective
tracking of actual results versus budget and financially manage the business units to ensure that budgeted targets are met and costs are controlled, which includes proposing key performance (KPI's) indicators and tracking business performance against developed and agreed KPI's
The requirements:
MSc graduate and preferably RC/RA/ACCA or equivalent level
7-10 years post qualification experience and a broad knowledge of commercial- and cost controls, budgetting and planning
working experience in a multicultural, dynamic and fast paces environment and has been dealing with change management
adherence to statutory and fiscal reporting deadlines
participated in group finance and accounting initiatives
broad timely management and/or group reporting experience
a PAY TV background and/or affinity with an electronic technical environment
the ideal candidate has strong analytical skills, the ability to lead and motivate and above all the flexibility to engage counterparts and colleagues
fluency in written and spoken Dutch and English
Interested?

If you are interested please send your resume in English and in Word-format with the form below and refer to project number 08057. For more information please contact Karim Ras at Kienbaum Executive Search, telephone + 31 (0) 20 697 1410.
KIENBAUM Executive Search
Teleport Towers
Kingsfordweg 151
1043 GR AMSTERDAM
The Netherlands
T: +31 (0)20 697 1410
www.kienbaum.nl
Deze procedure is gesloten (10-03-2009).
Over deze headhunter - Kienbaum
Wij zijn een Duits, innovatief familiebedrijf met 32 kantoren in 18 landen. In de ruim 20 jaar dat Kienbaum actief is op de Nederlandse markt, hebben we langlopende samenwerkingsverbanden opgebouwd met small tot large-sized multinationals, familiebedrijven, Venture Capital/Private Equity (VC/PE) en digitale start-ups.

Wij werken toegewijd aan het succes van uzelf en uw organisatie, voortbouwend op vertrouwensrelaties en ondersteund door onze internationale expertisenetwerken.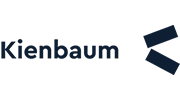 Meer vacatures van Kienbaum op Lintberg
Kienbaum is sinds 2008 aangesloten bij Lintberg.