Senior AML Financial Crime Compliance Officer
Deze procedure is gesloten (07-11-2022).
Vakgebied

Finance

Salaris

Salary undisclosed

Locatie

Amsterdam

Dienstverband

Permanent

Headhunter

Robert Walters
The organisation
For an international bank we are looking for a Senior AML Financial Crime Compliance Officer. This is an exciting opportunity for a dynamic, strong and experienced FCC professional to join the FCC where you are part of the 2nd line of defense. Interested? Then keep reading!
The position
The Senior Financial Crime Compliance Officer role is a senior-level position, that requires strong problem solving skills and the ability to take things on and make them happen.
Tasks & responsibilities
Has in-depth knowledge of AML/CTF requirements - including the Dutch AML Act, EU directive and guidance - and deep subject matter expertise on compliance risk management
Provides Senior Stakeholders with actionable advice on how to effectively manage AML/CTF-related risks and keeps them informed of developments in this area
Critically evaluates processes for identifying, documenting and assessing compliance risks, providing advice and challenge as appropriate
Pro-actively ensures that company entities and employees effectively investigate, mitigate, and/or promptly remediate, any identified compliance issues, in line with policy and regulatory requirements
FCC risk profile, assessing their impact on internal projects, policies, procedures, processes and systems
Contributes and participates in internal and industry wide knowledge management initiatives, fostering the exchange of knowledge on evolving regulations, risk typologies etc., in order to better and deepen AML/CTF knowledge
Maintains, manages and leads interactions with various stake holders, balancing and navigating competing interests, to ensure common goals are achieved and AML/CTF matters are always dealt with effectively and efficiently
Possesses key project management skills and is capable of leading projects, ensuring the production of high quality deliverables within agreed timelines, budgets etc.
Candidate profile
+- 10 years of proven experience in the (international) compliance / financial crime compliance domain, with a focus om AML/CTF
Knowledge of banking business, processes, procedures and systems
University degree
Fluent in English
Strong analytical and writing skills, and sound judgement
You understand the business and have strong professional knowledge of the FCC domain, the related processes, technology and developments in the field
Ability to work across functional and geographic lines
You are pragmatic and energetic
Learning agility as well as a critical and innovative mindset
You have natural authority and at the same time you inspire, motivate and help others to succeed
You are people-focused; connecting and interacting with others is something that comes naturally to you
You are a good communicator verbally and in writing, being able to convey complex messages in a simple way to bring an understanding to "why"change is required to acieve effective manabement of AML/CTF risk
You are confident, result driven and seek to find innovative and new creative solutions
The offer
We want to make sure that it's possible for you to strike the right balance between your career and your private life. The benefits include:
A salary tailored to your qualities and experience
24-27 vacation days depending on contract
Pension scheme
13th month salary
Individual Savings Contribution 3.5% of your gross annual salary
8% Holiday payment
Personal growth and challenging work with endless possibilities
An informal working environment with innovative colleagues
Work Agile, so new ideas come to life faster
Interested?
You can apply to this position by using the form below.
Deze procedure is gesloten (07-11-2022).
Over deze headhunter - Robert Walters
Robert Walters is wereldwijd een toonaangevend wervings- en selectiebureau, opgericht in 1985. Personeelsmanagers wereldwijd vertrouwen erop dat wij de beste specialisten voor hen vinden en zowel de grootste multinationals als het MKB en startups mogen wij tot onze klanten rekenen. We werven wereldwijd mensen voor vaste functies en interim-posities.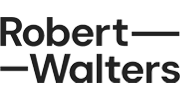 Meer vacatures van Robert Walters op Lintberg
Robert Walters is sinds 2008 aangesloten bij Lintberg.