International Finance Manager Payroll
Deze procedure is gesloten (20-07-2021).
Vakgebied

Finance

Salaris

Salary undisclosed

Locatie

Best

Dienstverband

Permanent

Headhunter

Robert Walters
The organisation
Working as a Finance Manager Payroll in a Global company that has subsidiaries all over the world and
being the lead person in the implementation of the expansion of possibilities of the Shared Services Center into the Payroll Area. Keep reading if you want to know more about the great possibilities this company has to offer you as a Finance Manager.
The position
In this new role, you will be responsible for setting up global payroll processes to align, and centralise where appropriate, the processing of payroll across numerous legal entities. In addition, this role will lead the establishment of a team of payroll specialists responsible for implementing standard payroll controls and processes while delivering a high level of customer service and support. To support our Connect & Scale Strategy there is a desire to simplify, centralise and professionalise the Payroll process.
Tasks & Responsibilities:
Design processes to support the International Payroll function.
Establish a Payroll Control Framework to ensure local and internal compliance.
Set up and manage an international team of Payroll Specialists.
Implement new processes and changes in the various international legal entities.
Lead the rollout of new processes within the team of Payroll Specialists.
Lead payroll centralization efforts creating efficiencies
Work with local HR, Finance and Shared Services teams for successful implementation and maintaining processes.
Establish optimal communication / interaction between Workday and Payroll.
Candidate profile
Education requirements: Completed HBO (Bachelor) education in Finance.
Experience requirements: +5 years relevant working experience in managing processes and people in a Shared Service environment.
Strong Finance background (Accounting and Payroll)
Experience with Global Payroll and HR applications is a plus (e.g, ADP Global, Workday)
Excellent and proven Project and Stakeholder Management Skills
Strong English language skills, both verbal and written.
International mindset; flexibility to support multiple time-zones.
Experience in working with large ERP systems like Oracle, SAP, Netsuite, Exact.
Strong people management skills with team members in various international locations.
Ability to effectively communicate with employees at all levels and external supplier contacts while conveying a positive, service-oriented attitude.
Strong sense of responsibility and independent worker.
Hands on and can do mentality.
Able to travel international
Interested?
Is this opportunity the next step in your career? Apply today by using the form below.
Deze procedure is gesloten (20-07-2021).
Over deze headhunter - Robert Walters
Robert Walters is wereldwijd een toonaangevend wervings- en selectiebureau, opgericht in 1985. Personeelsmanagers wereldwijd vertrouwen erop dat wij de beste specialisten voor hen vinden en zowel de grootste multinationals als het MKB en startups mogen wij tot onze klanten rekenen. We werven wereldwijd mensen voor vaste functies en interim-posities.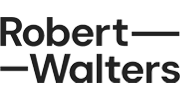 Meer vacatures van Robert Walters op Lintberg
Robert Walters is sinds 2008 aangesloten bij Lintberg.