Deze procedure is gesloten (18-10-2022).
Vakgebied

Finance

Salaris

Salary undisclosed

Locatie

Randstad

Dienstverband

Permanent

Headhunter

Kienbaum
The organization
For one of our clients, one of the biggest European based retailer owning hundreds of megastores, we are looking for a Head of Finance.
The position
The Head of Finance is end-responsible for the financial activities in the Netherlands and will play an essential role in the professionalization and growth of the organization. Whilst managing and overseeing the daily financial operations, s/he will be sparring with the management and advising on how to realize their growth targets. Next to strengthening the financial team and building strong relationships internally and external, a key factor to success will be to drive improvement of organizational and financial processes.
Candidate profile
Background and Experience
Bachelor's or Master's degree in related discipline. Ideally, plus post-graduate.
10+ years of work experience, with proven leadership experience of managing teams of 6+ people.
At least 3 years practice in a senior finance role in the retail or wholesale industry, ideally gained at an internationally operating A-brand.
Track record in finance including good understanding of bookkeeping, reporting, month/year-end closure, forecasting, budgeting, tax, cash flow/liquidity
Fluency in Dutch and English.
Personal Skills
Excellent analytical and strategical skills. Ability to review data, understand logic behind and combine market trends, organizational goals and daily financial information into a high-level (financial) strategy for the whole organization as a whole.
Team-oriented people manager who supports the growth and development of the team. At the same time, doesn't shy away from being hands-on and pragmatic to roll up the sleeves him/herself.
Excellent interpersonal, communication and negotiation skills; able to liaise with internal and external stakeholders, at all levels. Be sparring partner and advise on how to support the business growth in the short and long-term.
Hard-working and driven to achieve optimal results. Enterprising, modern way of thinking. Interest in and knowledge of market trends and economy. Identifying opportunities for business growth.
Interested?
If you are interested, please apply to the vacancy "Head of Finance Retail (22039)" by using the link below. Please submit your CV in English and Word format, and application letter if desired. A brief phone interview, online assessment(s), face-to-face (or video) interviews with Kienbaum and our client as well as reference and diploma checks may also be part of the procedure.
Deze procedure is gesloten (18-10-2022).
Over deze headhunter - Kienbaum
Wij zijn een Duits, innovatief familiebedrijf met 32 kantoren in 18 landen. In de ruim 20 jaar dat Kienbaum actief is op de Nederlandse markt, hebben we langlopende samenwerkingsverbanden opgebouwd met small tot large-sized multinationals, familiebedrijven, Venture Capital/Private Equity (VC/PE) en digitale start-ups.

Wij werken toegewijd aan het succes van uzelf en uw organisatie, voortbouwend op vertrouwensrelaties en ondersteund door onze internationale expertisenetwerken.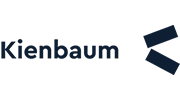 Meer vacatures van Kienbaum op Lintberg
Kienbaum is sinds 2008 aangesloten bij Lintberg.