Vakgebied

Finance

Salaris

100k - 150k per annum

Locatie

Nederland

Dienstverband

Permanent

Headhunter

Kienbaum
Group Controller Media
A challenging environment for a dedicated financial specialist, who develops the control department to a higher level of professionalism, improves both the quality of group reporting as well as management information and contributes to all finance related discussions.
The company is the European based content division of a leading and global provider and distributor of TV channels, content and digital services with a quotation on the NASDAQ Stock Exchange. For the operating company in Amsterdam, being the leading supplier for the Dutch market of premium pay TV channels and provider of a full range of broadcast services, we are currently looking for a Group Controller.
Purpose of the role and main responsibilities:
The Group controller is responsible for al financial reporting to the Board of Management and specifically the financial reporting under US GAAP for inclusion in the financial statement of the mother company which are filed with the SEC.
Closely follows US GAAP and Dutch GAAP reporting standards, initiates implementation projects, analyzes the impact of business changes and development on results and translates them to financial management.
Works directly for the CFO and acts as his sparring partner.
Makes recommendations to improve internal controls and develops procedures in support of changing business activities.
Leads a three-person team of controllers.
Oversees the preparation, analysis and reporting of financial results.
Ensures accuracy and completeness of reported financial data within the published deadlines.
Responsible for analyzing and commenting on financial data, including cash flows of business units on a monthly basis.
Contributes to the preparation of annual budgets, long-term forecast and periodic revised forecasts.
Responsible for the consistent and accurate application of the corporate accounting principles.
Ensures high quality of the year-end closing process both for group and statutory reporting purposes and ensures that the financial closing process is SOX compliant.
Contact person and responsible for coordination of external audits.
The requirements:
RC or RA degree with a minimum of 8 - 12 years of relevant experience including several years in a controllership role working for a US GAAP reporting company
Knowledge of US GAAP and Dutch GAAP and experience within a SOX environment
Experience in strategic financial planning (i.e. budget, long range planning and reforecast)
Fluent in Dutch with an excellent level of English and excellent knowledge of MS Office Excel and PowerPoint
Strong Interest and affinity with media and television
Good motivating and communicative skills. Stress resistant personality, combining accuracy, flexibility and coaching qualities with strong organizational and operational skills
Interested?
If you are interested please send your resume in English and in Word-format with the form below. For more information please contact at Kienbaum Hans Jonkers RA or Paulien Lenselink at telephone + 31 (0) 20 697 1410

Deze procedure is gesloten (11-09-2008).
Over deze headhunter - Kienbaum
Wij zijn een Duits, innovatief familiebedrijf met 32 kantoren in 18 landen. In de ruim 20 jaar dat Kienbaum actief is op de Nederlandse markt, hebben we langlopende samenwerkingsverbanden opgebouwd met small tot large-sized multinationals, familiebedrijven, Venture Capital/Private Equity (VC/PE) en digitale start-ups.

Wij werken toegewijd aan het succes van uzelf en uw organisatie, voortbouwend op vertrouwensrelaties en ondersteund door onze internationale expertisenetwerken.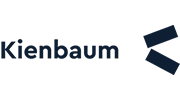 Meer vacatures van Kienbaum op Lintberg
Kienbaum is sinds 2008 aangesloten bij Lintberg.