Deze procedure is gesloten (17-10-2023).
Vakgebied

Finance

Salaris

Max. € 100.000

Locatie

Schiphol

Dienstverband

Permanent

Headhunter

Robert Walters for Formica
The organisation
Formica is a leading brand in surface materials, with applications in furniture, kitchens, interiors of for example schools, hospitals and retail- or hospitality outfits. As the inventor of high pressure laminates (HPL), around a century ago, the brand is well-known around the world. Historically strong markets include the United States, whereas Asia is growing rapidly. The performance in Europe (approximately 600 employees) has suffered from a hands-off management style leading to negative results. At this moment the company is stabilized and ready for further growth.
Since the acquisition by Broadview, Formica Europe is working hard to reclaim its market position. Primarily by bringing the business closer to the customer and restoring margins, rebalancing operating expenses with revenues and intensifies cooperation with sister companies. The many operational and commercial synergies with Arpa, Trespa, Westag, Homapal and DOS are beneficial to all of us.
Recently they have introduced a "local for local" business approach supported by a decentralization of back-office activities. The five sales regions - UK & Ireland, Scandinavia, Finland & Baltics, Benelux and Central Europe - are supported by two factories and overall coordination takes place in the Schiphol office (The Netherlands). The former European head office in North Shields (UK) has become a regional support office with two main service centres; Finance and IT.
The position
Main responsibilities:
Simplify the existing technical set-up of the accounting system.
Intrinsically drive improvement efforts on financial controls and the control framework.
Annual accounts - completing the end of year annual statutory accounts and full cooperation to head of finance during the audit. Liaise effectively with external auditors and the shareholder.
Perform month end closure accounting procedures and prepare consolidated statements to be shared with multiple stakeholders.
Interim audit accounts - consolidated accounts as per the shareholder' requirements.
Support the head of finance in the business planning cycle with relevant reporting packs.
Support the finance team of the shareholder on any accounting request / inquiries.
Support in further improving fiscal compliance (CIT, VAT, transfer pricing) and the tax framework.
Candidate profile
Yuu have financial accounting at heart and like the nitty gritty details thereof. Acknowledge the importance of a strong financial fundament as basis for business control.
A seasoned accountant with first-hand experience in accounting, consolidation, elimination and preparing statutory accounts.
Extensive work experience in a product centric or manufacturing environment is essential.
Master's in Accounting or similar, preferable with an RA/CA title.
A pro-active nature to the business and takes the initiative to reach out to people within the organization.
Not afraid to travel to the different financial teams in Newcastle and Kolho during month closure and statutory accounts work to pull part of the weight.
Estimated 3-4 days a month traveling abroad.
Fluent in English, Dutch is a plus.
Must have the right to work in the Netherlands!
Interested?
You are invited to apply for this position by using the form below.
Deze procedure is gesloten (17-10-2023).
Over deze headhunter - Robert Walters
Robert Walters is wereldwijd een toonaangevend wervings- en selectiebureau, opgericht in 1985. Personeelsmanagers wereldwijd vertrouwen erop dat wij de beste specialisten voor hen vinden en zowel de grootste multinationals als het MKB en startups mogen wij tot onze klanten rekenen. We werven wereldwijd mensen voor vaste functies en interim-posities.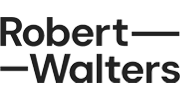 Meer vacatures van Robert Walters op Lintberg
Robert Walters is sinds 2008 aangesloten bij Lintberg.