Vakgebied

Finance

Salaris

100k - 150k per annum

Locatie

Eindhoven area

Dienstverband

Permanent

Headhunter

Kienbaum
Global Sales Controller
High Technology - Top-3 Netherlands regarding R&D investments
Multinational – turnover €4.0B, 6000+ employees – matrix organisation
Driving finance support to Executive Sales & Services organization
Managing World Class Finance – implementing process improvements
Sparring partner Global Account Directors and part of deal structuring teams
Eindhoven area - managing a virtual team – reporting to CFO Market and VP Controlling
The organization
Our client is the world leader in the manufacturing of advanced technology systems for the semiconductor industry.
Sales Control is part of the CFO Sales & Services organization and plays a critical role in support and control of the client's global sales activities (> €4B).
The role
The Global Sales Controller reports to the CFO Sales & Services and is the business partner / controller for the head of Sales (SVP). The Global Sales Controller will interact with the major account directors and provide guidance to the CFO's in country on deal structuring, terms & conditions and compliance.
Furthermore, the Global Sales Controller is a key contact person for supporting organizations like treasury, tax, chief accounting, financial planning, logistics and the factory.
Business Partner for Global Sales; which includes guiding the organization by implementing best practices, means and methods ensuring a high level of quality and control in the deal structuring and business case process. Always looking for solutions, rather than "simply" pinpointing the issues.
Main responsibilities
Controller for Global Sales & Deal Structuring activities.
Establish and maintain efficient and effective authorization and monitoring processes, ensuring adequate corporate oversight and review of all business cases and customer commitments and agreements. Such processes should ensure adequate input from subject matter experts from tax, treasury, legal, accounting etc.
Provide guidance to the country CFO's in review and preparations of business cases and deal structuring. Financial T&CS to be negotiated include revenues, discounts, gross margins, payment terms, credit arrangements, currency arrangements, revenue recognition issues, US GAAP implications, factoring, leasing etc.
Develop policies and general objectives in order to enable the business to run in an effective and efficient way
Set up of dashboard and other performance metrics to monitor, steer and guide the business partners.
Responsible for sales forecast and semi-annual sales budget (opex).
Assure legal (financial) compliance.
The candidate
The candidate will have an academic degree. An MBA or EMFC education would be considered as a plus.
High performing finance professional with proven track record.
Very experienced / distinguished manager with a min of 10 years experience, out of which 3-5 years as Controller (P&L responsibility) for a BU or Geographical area.
Demonstrated strong financial & business management skills
Exceptional communication skills in a multicultural / international environment. Board-level presence.
Demonstrated team building and leadership skills
Experienced in the implementation of global (complex) processes
International mindset and experience. Experience working in a matrix organization.
Strong analytical skills, with the ability to translate complex business issues into clear messages.
Show ownership of issues from start to finalization.
Excellent understanding of financial planning processes, including how such processes are supported by highly automated solutions.
Ability to build relationships with and influence other functional areas
Well developed negotiation skills
Excellent communication and presentation skills.
Fluent in Dutch and English, both oral and written.
Location
Eindhoven area, The Netherlands
The position offers, next to an excellent salary range and secondary benefits, the chance to work in an international, challenging, innovative and dynamic environment and be positioned to make a substantial impact on client's finance organisation.
Interested?
If you are interested please send your resume in English and in Word-format with the form below. Please contact Michiel Prins or Paul van Splunder at +31 (0)20 6971410 for more information.
KIENBAUM Executive Search
Amsterdam Teleport Towers
Kingsfordweg 151
1043 GR AMSTERDAM
The Netherlands
T: +31 (0)20 697 1410
Deze procedure is gesloten (27-08-2010).
Over deze headhunter - Kienbaum
Wij zijn een Duits, innovatief familiebedrijf met 32 kantoren in 18 landen. In de ruim 20 jaar dat Kienbaum actief is op de Nederlandse markt, hebben we langlopende samenwerkingsverbanden opgebouwd met small tot large-sized multinationals, familiebedrijven, Venture Capital/Private Equity (VC/PE) en digitale start-ups.

Wij werken toegewijd aan het succes van uzelf en uw organisatie, voortbouwend op vertrouwensrelaties en ondersteund door onze internationale expertisenetwerken.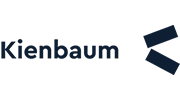 Meer vacatures van Kienbaum op Lintberg
Kienbaum is sinds 2008 aangesloten bij Lintberg.