Deze procedure is gesloten (23-01-2020).
Vakgebied

Finance

Salaris

€ 120.000

Locatie

Amsterdam

Dienstverband

Permanent

Headhunter

Azura Search
The organisation
Azura Search is currently partnered with a high-growth tech business to source a Global Finance Director. With international presence and ambitious plans for further expansion this an exciting opportunity.
The position
The Global Finance Director will oversee the financial consolidated reporting, treasury and control but also have responsibility for establishing a global central finance function for the group. This role will report to the CFO.
Tasks & responsibilities
Drive improvement by automating financial accounting processes
Prepare and audit financial statements with a focus on income statements, balance sheets and tax returns
Manage and implement financial processes for financial reporting and consolidation
Provide commercial business insights to enable decision-making and thus enhance business performance
Liaise with external auditors and advisors.
Candidate profile
The ideal candidate will have:
A Master's degree in Economics/Business Administration or similar and a post qualification (RA/RC/CPA/ACA/CA)
Excellent technical accounting skills and a knowledge of local reporting standards
Experience working in high growth businesses with an international footprint
Experience of working in businesses that have been highly acquisitive
Knowledge of international financial markets and cash management
Experience of designing and overseeing cash flow projections, executive reporting, investor reporting and creating an optimal funding structure in cooperation with internal and external parties
Maintain control over Group Cash and Treasury management ensuring that risks are managed and that funds are able to flow around the business between geographic jurisdictions.
This is a fantastic role for a senior finance professional to join a high growth technology business. It will provide the basis for progression to a CFO role in the future.
The offer
The renumeration is € 120.000 + benefits.
Interested?
You can apply to this position by using the form below.
Deze procedure is gesloten (23-01-2020).
Over deze headhunter - Azura Search
Azura Search provides a global search offering focusing on board level and succession plan appointments.
We have collectively spent over 50 years perfecting our approach to Executive Search. Together, we have worked hard to build an extensive network and strong client relationships with both listed and private companies; from large global organisations to smaller VC backed businesses.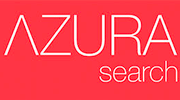 Meer vacatures van Azura Search op Lintberg
Azura Search is sinds 2019 aangesloten bij Lintberg.