Global Business Operations & Supply Chain Financial Lead
Deze procedure is gesloten (09-10-2017).
Vakgebied

Finance

Salaris

Salary undisclosed

Locatie

Schiphol (Amsterdam)

Dienstverband

Permanent

Headhunter

Via Recruitment for Cargill
The organisation
Cargill has over 150 years of experience in delivering agricultural-, nutritional-, financial- and industrial products and services to the world. Each day 150.000 employees in 70 countries are committed to provide the world with food in a responsible way, to reduce the impact on the environment and to improve the communities in which we live and work.
Cargill Cocoa & Chocolate offers its customers a wide range of quality products - including cocoa powder, liquor and butter, chocolates, fillings and coatings - to help customers stand out from the crowd. With Cocoa Promise, Cargill leads the way towards a sustainable cocoa supply chain. With a team of 2,700 passionate cocoa and chocolate experts in 35 locations, Cargill provides unique knowledge and proactive service across five continents.
The position
As Global Business Operations & Supply Chain (BOSC) Financial Lead you support decision making regarding the strategic direction of Cargill Cocoa & Chocolate. Using company data as well as data from competitor- and industry trends, you provide insights in the actual performance. You partner with the business to improve the data integrity and to develop analyses that improve business decision making, performance and business growth. You identify areas for improvement (e.g. cost optimization, asset footprint, working capital returns, yield analysis) and take charge in realizing those initiatives. Besides, you play a crucial role in key business opportunities (e.g. joint ventures, acquisitions, mergers, green field investments, divestitures).
To be successful in this role, you use your excellent analytical and communications skills, you build sustainable relationships, you challenge the status quo, you connect the dots and realize value creation opportunities. You report directly to the Global Cocoa Financial Director and with a dotted line to the BOSC Director. You work across functions and you operate across regions (Europe, West Africa, Latin America, Asia and North America).
Candidate profile
You have an university degree (e.g. in Business Finance, Engineering, Supply Chain Management) preferably combined with a Six Sigma certification.
You have at least 5-8 years' of experience in business analysis, strategic business development and/or BOSC finance experience.
You understand the dynamics of a volatile trading market (like raw materials and commodities) and/or a manufacturing business.
You are a pragmatic, strategic and conceptual end-to-end thinker who connects the dots.
You have excellent problem solving- and analytical skills including the ability to zoom in on details and zoom out on the big picture.
You like to integrate and interpret disparate sources of data using a broad range of analytical tools and predictive modelling techniques.
You understand the business and their key drivers of success in terms of profit, costs, performance etc.
You are an inquisitive self-starter who seeks different point of views and perspectives, both internal and external.
You reach out to others; with candor, openness and transparency you build sustainable
relationships with others. You are able to interact and influence at all levels in the organisation.
You demonstrate flexibility and the ability to deal with ambiguity.
You are technology savvy and preferably you have experience with JD Edwards, SAP, Lynx ERP system, Business Objects and/or Tableau.
You are fluent in English and preferably in Dutch or another European language.
You are willing to travel internationally.
The offer
In return for your expertise and commitment, Cargill provides a fast paced stimulating international environment, which will stretch your abilities and channel your talents. Cargill also offers competitive salary and benefits combined with outstanding career development opportunities in one of the largest and most solid privately-owned companies in the world.
Interested?
Do you recognize yourself in this job profile, please use the form below to apply. Would you like more information about this job please contact José Nederpel at +31 (0)77 320 13 20.
Deze procedure is gesloten (09-10-2017).
Over deze headhunter - Via Logistics Professionals
VIA Logistics Professionals brengt wegen samen in supply chain en logistiek.
Wij zorgen ervoor dat precies de juiste werkgever en hoger opgeleide werknemer elkaar vinden. Als enige in onze branche bieden we zowel recruitment voor vast en tijdelijk werk als coaching, training & opleiding via onze eigen Academy.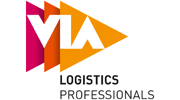 Meer vacatures van Via Logistics Professionals op Lintberg
Via Logistics Professionals is sinds 2017 aangesloten bij Lintberg.