Vakgebied

Finance

Salaris

Salary undisclosed

Locatie

Amsterdam area

Dienstverband

Permanent

Headhunter

Kienbaum
The organisation
Our client is a large, globally operating, market leading company with over 20.000 employees worldwide.
Within Europe, the different business areas are used to reporting directly into the headquarters in Asia. In order to increase efficiency and synergy, it has been decided to expand the role of the regional headquarters in the Netherlands.
The regional corporate office shall act as an integrated back office to support and monitor the business in Europe. In the coming period, Finance will be further restructured to gain more efficiency, synergy and value, and to have stronger governance in Europe.
The position
The position of Finance Director Europe, the highest finance position within Europe, is responsible for overall leadership of the finance and accounting function, which includes planning & budgeting control, tax and treasury, transfer pricing and BPO contract management across business areas of the European entities.
The position not only plays a vital role in acting as a (financial) bridge between the European businesses, the European holding and the global headquarters, he/she is also expected to contribute to the successful realization of the transition and change.
The position is based in the Amsterdam area in the Netherlands and requires travelling across Europe and to Asia.
Candidate profile
Master Degree with Economics, Finance or Accounting qualification. Executive Master of Finance and Control (Registered Controller or Register Accountant RA/CPA), CMA, or CIMA is desired
At least 10 years of progressive work experience in a variety of roles in Finance (controlling, accounting, tax etc.) and demonstrates strong and up-to-date financial knowledge
Experience in leading an international finance organization spread over multiple countries
Experience in centralizing back office functions and successful change management
Practice in working with Asian and various European cultures
Experience with working with a BPO provider or (internal) SSC would be a preferred
Fluency in English, both verbal and written. Fluency in an additional European language is considered a plus
Personal competences
Hands-on, knowledgeable, empowering leader. Empathic and culturally sensitive
Collaborative team player with excellent communication skills; able to build rapport and communicate with people on all levels and with different cultural backgrounds
Calm and sturdy personality with great influencing and negotiation skills
Motivating change manager who is well-able to take people along through transitions, change and challenging times
Proactive, patient and hard-working. Shows strong drive, energy and a positive attitude
Approaches problem-solving creatively, analytically and systematically to reach optimal solutions. Strives for the highest quality in all work performed
Well-organized professional that brings in system, structure and efficiency in a changing environment and further improves procedures
Demonstrates high levels of integrity, ethics and maturity
Interested?
You are invited to apply for this position by following the linke below, including your resume and application letter in English and in Word format. For more information, please contact Anisha Wai or Leila Tafrashe at +31 (0)20 697 14 10.
Reference checks, diploma checks and assessments are a standard part of the procedure; background checks and pre-employment screening may also be part of the procedure.
Deze procedure is gesloten (30-09-2016).
Over deze headhunter - Kienbaum
Wij zijn een Duits, innovatief familiebedrijf met 32 kantoren in 18 landen. In de ruim 20 jaar dat Kienbaum actief is op de Nederlandse markt, hebben we langlopende samenwerkingsverbanden opgebouwd met small tot large-sized multinationals, familiebedrijven, Venture Capital/Private Equity (VC/PE) en digitale start-ups.

Wij werken toegewijd aan het succes van uzelf en uw organisatie, voortbouwend op vertrouwensrelaties en ondersteund door onze internationale expertisenetwerken.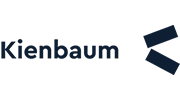 Meer vacatures van Kienbaum op Lintberg
Kienbaum is sinds 2008 aangesloten bij Lintberg.