Vakgebied

Finance

Salaris

Salary undisclosed

Locatie

Doetinchem

Dienstverband

Permanent

Headhunter

Kienbaum
The organisation
For one of our clients, a fast-growing high tech manufacturing company with 200+ employees and ambitious expansion plans in Europe, we are currently looking for a Finance Director to be based at the company's headquarters in the Netherlands.
The position
Next to broad finance responsibilities, the Finance Director will act as a Business Partner who will contribute in shaping both organic and inorganic growth. There is currently a small finance team in place, and at this stage of the company's evolution there is a need for a Finance Director to improve their systems with robust processes and procedures.
Candidate profile
Master Degree with Economics, Finance or Accounting qualification. Executive Master of Finance and Control, CMA, or CIMA could be an advantage.
At least 12 years of progressive work experience in a variety of roles in Finance.
3 to 5 years of managerial leadership experience.
Experience in or with the DACH region is highly desirable.
Good knowledge of Financial ERP and reporting/ consolidation systems.
Experience of business case writing to support major investment decisions.
Experience with intercompany reconciliations and transfer pricing as well as consolidation of group companies.
Fluency in Dutch and English, both verbal and written is a must. Candidates with also fluency in German are preferred.
Hands-on, empathic and culturally sensitive.
Collaborative team player with excellent communication skills; able to build rapport and communicate with people on all levels.
Proactive and hard-working. Shows strong drive, energy and a positive attitude.
Well-organized professional that brings in system, structure and efficiency in a changing environment and further improves procedures through automation and digitisation.
Interested?
You can apply to this position by using the link below. Please kindly submit your CV and application letter in English and in Word format.Reference checks, diploma checks and assessments are a standard part of the procedure; background checks and pre-employment screening may also be part of the procedure.

Important
The personal interviews with Kienbaum will take place in the weeks of 27th of February and 6th of March.
Deze procedure is gesloten (11-05-2017).
Over deze headhunter - Kienbaum
Wij zijn een Duits, innovatief familiebedrijf met 32 kantoren in 18 landen. In de ruim 20 jaar dat Kienbaum actief is op de Nederlandse markt, hebben we langlopende samenwerkingsverbanden opgebouwd met small tot large-sized multinationals, familiebedrijven, Venture Capital/Private Equity (VC/PE) en digitale start-ups.

Wij werken toegewijd aan het succes van uzelf en uw organisatie, voortbouwend op vertrouwensrelaties en ondersteund door onze internationale expertisenetwerken.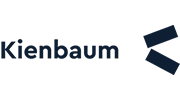 Meer vacatures van Kienbaum op Lintberg
Kienbaum is sinds 2008 aangesloten bij Lintberg.