Deze procedure is gesloten (14-03-2023).
Vakgebied

Finance

Salaris

€ 100.000 OTE

Locatie

Amsterdam

Dienstverband

Permanent

Headhunter

Robert Walters for Britvic
The organisation
Britvic (Amsterdam) is looking for a Finance Business Partner. Britvic is a large producer of soft drinks. minimum 7 years of experience within business control is required. It is a combination of strategy and operations. Interested? Read on quickly!
At Britvic we're on a journey to become the most dynamic soft drinks company. As one of the UK's leading players in the FMCG market we pride ourselves on setting high standards, being courageous and pushing ourselves to think outside the bottle.
We offer consumers a range of family favourite and global premium brands such as Robinsons, Tango, J20, R Whites & London Essence.
We exist to help people enjoy life's everyday moments.
The position
You'll act as an expert and interface into Finance whilst managing the Profit & Loss Account for Benelux, you'll also Business Partner with both International Executives in charge of Benelux and their associated teams.
The role holder will manage all Financial Planning and Analysis processes (Budget, AOP, Forecast, R&O and Strategic Plan) and report performance, extract insight and drive resulting actions
The role holder will liase with colleagues across our European sites including the UK and France.
Tasks & responsibilities
Relentless focus on driving performance through, Supporting and driving prioritisation of operational Initiatives whilst translating insights into actionable initiatives, and owning and driving initiatives focussed on ensuring the delivery of Budgeted commitment
Develop strategic plan in partnership with both International Execs and Finance Director
Produce Monthly Information Pack with relevant insight (with support from Financial Control) and drive resulting actions
Ensure Business Partners understand and deliver against Key Performance Indicators previously defined in partnership with FP&A and BTI Finance Director
Support One Britvic CoE teams (Finance Control, Tax & Treasury, Shared Services, FP&A, Internal Audit)
Run all Financial Planning and Analysis processes and translate BTI targets into actionable operational targets for Benelux
Strong data mining essential to identify opportunities and areas of challenges that will need to be addressed
Prepare and present Ad Hoc analysis (trend analysis, scenario planning, sensitivity analysis) informing ahead of time of a potential issue requiring corrective action
Robust financial modelling to inform Business Cases financial and inform Go/No Go decision at the Activity Exec
You will protect the business driving best practice ensuring a high level of financial governance and control across all your areas.
Candidate profile
Ability to manage multiple tasks and deliver quality output in fast paced rapidly changing environment
Strong observation and analytical skills and an ability to distil key messages and make recommendations from complex data
You will be inquisitive, keen to learn and proactive in implementing new ideas to the highest standards
Advanced financial modelling skills (Excel)
Strength in analytical reasoning and numerical analysis - able to distil complex financial concepts / data to non-finance audience
Systems: MS Office, BBW, Siebel, SAC
Background in FMCG preferable - retailer or manufacturer
Dutch, English and any other language skills an advantage
Professional accounting qualification, or Equivalent
We believe we are stronger together and that's why we're committed to providing equal opportunities to all applicants and employees. We know that by building a truly inclusive environment where everyone feels celebrated, safe and respected - diversity and wellbeing will naturally thrive
Interested?
You can apply to this position by using the form below.
Deze procedure is gesloten (14-03-2023).
Over deze headhunter - Robert Walters
Robert Walters is wereldwijd een toonaangevend wervings- en selectiebureau, opgericht in 1985. Personeelsmanagers wereldwijd vertrouwen erop dat wij de beste specialisten voor hen vinden en zowel de grootste multinationals als het MKB en startups mogen wij tot onze klanten rekenen. We werven wereldwijd mensen voor vaste functies en interim-posities.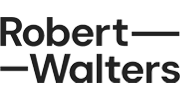 Meer vacatures van Robert Walters op Lintberg
Robert Walters is sinds 2008 aangesloten bij Lintberg.