Vakgebied

Finance

Salaris

100k - 150k per annum

Locatie

Twente region

Dienstverband

Permanent

Headhunter

Kienbaum
The position
For one of our clients, a specialized manufacturer of advanced industrial products, we are looking for a Corporate Controller. You will be in charge of the daily financial business support and will work close together with various internal business partners. The Corporate Controller will be in charge of team of five Business Controllers and will be part of the Corporate Financial MT. You will directly report to the CFO.
Leading international manufacturer of advanced industrial products, with revenues > EUR 250 million
Lead European Financial Business support activities
Be a business partner to the Board and the business
People Management: 5 Business Controllers
Responsibilities and Deliverables
Establish and maintain efficient and effective planning and control cycle (business planning, budgeting, forecasting, reporting) ensuring adequate corporate oversight. Review all business processes, business cases and customer commitments and agreements. Such processes should ensure adequate input from subject matter experts from tax, treasury, legal, accounting etc.
Provide guidance to the Business Controllers.
Develop policies and general objectives in order to enable the business to run in an effective and efficient way.
Set up of dashboard and other performance metrics to monitor, steer and guide the business partners.
Ensure management information requirements can be integrated in company (IT) systems.
Responsible for Investment assessments and cash flow forecasting.
Responsible for yearly Cost Audits of Customers and yearly European Commission Compliance audits.
Provide support for developing yearly KPI's for the bonus system.
Provide support to Executive Directors in the preparation of Board meetings.
Participation in quarterly Project and Investments Reviews as well as yearly R&D Reviews.
Participation in yearly Information Management Planning.
Develop strong relationships with key business partners, including key customers and key suppliers.
Profile of the ideal candidate
Education
Minimum Masters degree in Finance/Accounting. A post-graduate degree is preferred (e.g. RC, RA, MBA).
Background
Minimum of 10 years of progressive work experience in Finance, including relevant financial modeling, analyses and reporting experience
Several years of experience in an international high-tech or manufacturing environments
Experience in a fast growing and changing environments
Experience with project management and change management
Leadership skills and the ability to work well as part of a team
Good spoken and written communication skills
Strong people management skills
The ability to work under pressure and to meet deadlines
Professional, decisive, positive, flexible, pro-active and customer oriented attitude
Act as a professional role model for staff in communicating company/department visions, values, priorities and targets
Strong ambition to build a career within the company
Accuracy and attention to detail
Good business sense; an organized approach
Ability to comprehend complex matters and to distinguish essentials from side-issues (helicopter view)
Location
Twente region, Netherlands. Some international travel to Germany and UK is required.
Interested?
You can apply to this position by using the form below. Please attach your resume in English and in Word-format. For more information please contact Laura Boege at Kienbaum at telephone +31 (0)20 697 1410.
Deze procedure is gesloten (29-03-2011).
Over deze headhunter - Kienbaum
Wij zijn een Duits, innovatief familiebedrijf met 32 kantoren in 18 landen. In de ruim 20 jaar dat Kienbaum actief is op de Nederlandse markt, hebben we langlopende samenwerkingsverbanden opgebouwd met small tot large-sized multinationals, familiebedrijven, Venture Capital/Private Equity (VC/PE) en digitale start-ups.

Wij werken toegewijd aan het succes van uzelf en uw organisatie, voortbouwend op vertrouwensrelaties en ondersteund door onze internationale expertisenetwerken.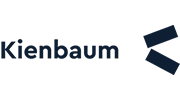 Meer vacatures van Kienbaum op Lintberg
Kienbaum is sinds 2008 aangesloten bij Lintberg.