Vakgebied

Finance

Salaris

Salary undisclosed

Locatie

Midden-Nederland

Dienstverband

Permanent

Headhunter

Kienbaum
CFO Railway Industry
The organisation
For one of our clients, a multi-national, fast-growing mobility solutions provider with more than 200,000 employees worldwide, we are currently searching for a CFO for one of its subsidiaries in the railway industry. The local entity has around 100 employees and has ambitious plans to grow further internationally.
The position
The CFO will be responsible for developing and professionalizing proper financial operations within the company and its holding company. S/he will support the company to grow to the next level. The CFO will report directly to the CEO of the company. S/He will be a full member of the Management Board.
Responsibilities & Deliverables
Responsible for proper and accurate accounting of all operations and consolidation of all financial information
Ensure compliancy of financial processes and financial reporting with IFRS and corporate guidelines
Further develop and Professionalise financial accounting and corporate governance
Responsible for the monthly, quarterly and year-end closing within the defined deadlines and manage all monthly and quarterly management reports
Ensure accurate and timely budgeting, forecasting and controlling and prepare for supervisory board meetings
Manage the external and internal audit process
Be responsible for tax processes within the specific tax entity
Handle legal cases, i.e. regarding corporate issues, contracts and litigations
Oversee all treasury and financing activities. Manage working capital, cash management, credit management and check all payments on accuracy
Manage the company's insurance program and be accountable for risk management of the company (a.o. existing and new major contracts)
Develop and manage cost control on a specific budget
Be responsible for the justification (business case) and budget control of capital expenditures
Act as a key contact towards financially relevant parties
Manage and coach a team
Candidate profile
Background & Experience
University degree with a Finance related Master's degree is required. An additional RC or RA degree will be considered a plus
Minimum of 15 years of progressive experience in Finance, of which at least 5 years in a managerial role
Experienced with international reporting standards (IFRS is a must)
Good knowledge of Financial ERP and reporting/ consolidation systems
Experience in building business cases, creating insightful monthly reports and working with Senior Executives to analyze proposals, determine budgets and substantiate decisions
Experienced in working in an international business environment
Good working knowledge of MS Office applications, especially Excel and PowerPoint
Essential Personal Qualities
Ambitious finance professional with excellent analytical skills
Approachable and service minded personality
Board presence
Strong communication and presentation skills
A people manager and relationship builder
Ability to build trust within the company
Committed to getting results in a demanding international environment
No 9-to-5 mentality
Capable of and experienced in delivering executive level reporting to foreign headquarters
Hands-on mentality
Fluent in Dutch and English (written and spoken). Knowledge of other European languages is considered a plus.
Location
Central location within The Netherlands. Frequent travel throughout Western Europe will be required.
Interesting?
You can apply to this position by using the form below. For more information please contact Leonie Wiedom at +31 (0)20 69 71 410.
Deze procedure is gesloten (23-10-2012).
Over deze headhunter - Kienbaum
Wij zijn een Duits, innovatief familiebedrijf met 32 kantoren in 18 landen. In de ruim 20 jaar dat Kienbaum actief is op de Nederlandse markt, hebben we langlopende samenwerkingsverbanden opgebouwd met small tot large-sized multinationals, familiebedrijven, Venture Capital/Private Equity (VC/PE) en digitale start-ups.

Wij werken toegewijd aan het succes van uzelf en uw organisatie, voortbouwend op vertrouwensrelaties en ondersteund door onze internationale expertisenetwerken.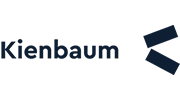 Meer vacatures van Kienbaum op Lintberg
Kienbaum is sinds 2008 aangesloten bij Lintberg.