Deze procedure is gesloten (27-06-2023).
Vakgebied

Finance

Salaris

Salary undisclosed

Locatie

Rotterdam

Dienstverband

Permanent

Headhunter

&deBlauw
The organisation
The company is active in circular chemicals for renewable energy.
The position
You will be expected to make an immediate contribution upon entry to the company as a key member of the Management Board. You will work very closely with the CEO, the rest of the Management Board and the Supervisory Board, to help deliver on the company's significant ambitions. The CFO is responsible for establishing and maintaining financial and information systems, controls and reporting, and for providing insights and advice to support business planning and executive decisions. You are principal interface with external financial and regulatory communities.
The objective is to play a key role in growing significant value for shareholders, employees and society by capturing a major share of the developing market, thus contributing to a circular economy.
Candidate profile
Dynamic mid-career leader (10+ years of experience) with broad financial experience in an industrial setting
Master's degree in Accounting/Finance
Experience with multi-country, multi-location manufacturing, preferably in the chemical industry
Experience with IT systems integration/upgrades
Experience with tax optimisation, structures, and regimes
You take a broad and active role and are willing to roll up your sleeves in order to gain a deep understanding of the business
You are energetic, driven, a proven team player, professional in your demeanour
You have strong problem solving and creative skills
Excellent communication and interpersonal skills
High level of integrity with a strong sense of urgency and results orientation
You are proficient in the English language, a good command of Dutch is desirable
Residing in the Netherlands or willing to relocate
Interested?
You can apply to this position by using the link below. For more information please contact Sebastiaan Bonte, Partner, 06 15 66 26 90.
Deze procedure is gesloten (27-06-2023).
Over deze headhunter - &deBlauw
Wij zijn &deBlauw. Wij kennen de leiders die jouw organisatie toekomstbestendig maken. Veranderingen volgen elkaar sneller op dan ooit, ook in jouw marktsector. Wij spelen hier met uitzonderlijk leiderschap op in.
Voor continuïteit, duurzame groei en vertrouwen. Lead to Change! Wij zijn &deBlauw. Wij zijn: écht, toegewijd en doortastend.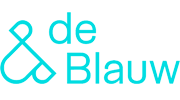 Meer vacatures van &deBlauw op Lintberg
&deBlauw is sinds 2013 aangesloten bij Lintberg.