Vakgebied

Finance

Salaris

Salary undisclosed

Locatie

Central Netherlands

Dienstverband

Permanent

Headhunter

Kienbaum
The organisation
For one of our clients, we are currently recruiting for a highly experienced CFO the Netherlands. The Dutch entity employs 800 dedicated employees and generates more than €750 million revenue. It is part of a large international group.
The position
The CFO the Netherlands takes accountability for all financial performance and is responsible for the strategy and realization of the firm's long, mid and short term financial targets. The position leads and develops a team of 30 finance professionals. A major task of the CFO will be to modernize, digitalize and optimize standards and processes, which requires not only strong financial skills, but also excellent business acumen, up-to-date finance management development knowledge, drive for change management and people management competencies.
Reporting to the CEO of the Netherlands as well as to the Finance Director Europe, the CFO is a member of the Board of the Dutch organization. This highly impactful and challenging job is based in central Netherlands.
Candidate profile
Master's degree in Finance, Accounting, Economics or the like. Higher qualifications in finance or business such as CA, CPA, RA, RC, CIMA of Executive MBA would be considered a plus.
At least 20 years of work experience in a variety of roles in finance, skilled in strategy, controlling, accounting, budgeting, mergers & acquisition etc.
A minimum of 5 years in a CFO or Finance Director role with financial responsibility of €500 million or higher in a demanding (multinational) environment, reporting into an international matrix structured group.
People management scope of at least 20 people.
Track-record in optimizing finance departments and successful change management.
Excellent communication and influencing skills in English. Proficiency in Dutch is considered a strong plus.
Strategic and business acumen, visionary and innovative with regard to the future of finance.
Driven, hungry and energetic to set and achieve ambitious targets.
Perseverant, resilient, sturdy and stress resistant.
Strong change manager with exceptional leadership and transformation skills.
Interested?
You are invited to apply for this position by following the link below.
Reference and diploma checks are a standard part of the procedure; background checks and pre-employment screening may also be part of the procedure.
Deze procedure is gesloten (21-08-2017).
Over deze headhunter - Kienbaum
Wij zijn een Duits, innovatief familiebedrijf met 32 kantoren in 18 landen. In de ruim 20 jaar dat Kienbaum actief is op de Nederlandse markt, hebben we langlopende samenwerkingsverbanden opgebouwd met small tot large-sized multinationals, familiebedrijven, Venture Capital/Private Equity (VC/PE) en digitale start-ups.

Wij werken toegewijd aan het succes van uzelf en uw organisatie, voortbouwend op vertrouwensrelaties en ondersteund door onze internationale expertisenetwerken.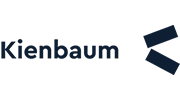 Meer vacatures van Kienbaum op Lintberg
Kienbaum is sinds 2008 aangesloten bij Lintberg.