Deze procedure is gesloten (14-12-2015).
Vakgebied

Finance

Salaris

Salary undisclosed

Locatie

Central Netherlands

Dienstverband

Permanent

Headhunter

Kienbaum
The organisation
For one of our clients we are currently searching for a CFO to be based at the company's headquarters in the Netherlands. Our client is a medium-sized, globally-operating manufacturer of high-quality precision tools, low-volume pieces production, for various industries and with approx. 500 employees and 13 production/sales locations worldwide. Together with the CEO , the CFO will be in charge of the business – both from a strategic point of view as well as managing the local operations. S/he will be responsible for proper financial operations for the company and its entities, further developing and professionalizing the organization. With a dual responsibility as CFO for the Group and as Finance Director for one of the subsidiaries, the CFO reports directly to the CEO and to the Supervisory Board.
The position
The position will be based in 'Central Netherlands'. Frequent international travel will be required.
Manufacturer of high-precision tools, market leader in its niche
Both strategic and hands-on CFO role within 'flat (finance) organization' and with a strong business focus
Responsibility for several entities, global scope
International experience with local blue collar culture is a must-have
Experience with transfer pricing is mandatory for this role
Candidates who are not native-speaking Dutch or those with no experience working for internationally-oriented small/medium-sized manufacturers will not be considered
Tasks & Responsibilities
Responsible for proper and accurate accounting of all operations and consolidation of all financial information
Further shape the new organizational structure from local to regional P&L responsibilities and accountability
Ensure best practice on transfer pricing
Ensure compliancy of financial processes and financial reporting
Further develop and professionalize financial accounting, risk management and corporate governance
Responsible for the monthly, quarterly and year-end closing within the defined deadlines and manage all monthly and quarterly management reports
Ensure accurate and timely budgeting, forecasting and controlling
Prepare for Supervisory Board meetings
Contribute to and be part of the strategic development of the Group
Be responsible for tax processes, legal matters and IT
Act as a key contact towards banks, tax advisors, auditors, lawyers and other financially relevant parties
Manage and coach a dispersed team of local controllers
Candidate profile
Background and Experience
A Finance or Business related Bachelor's or Master's degree is required
Minimum of 10-15 years of progressive experience in Finance, of which at least 3-5 years in a managerial role.
Experience having worked for small/medium-sized manufacturing companies, with a preference for piece production.
Track record in further developing a financial organization, administrative procedures and internal controls.
Strong background with financial ERP and reporting/ consolidation as well as with the implementation of sophisticated transfer pricing solutions.
Experience working in international business environments.
Background with the management of IT projects.
Experience dealing with supervisory boards would be considered a plus.
Essential Personal Qualities
Pragmatic, with a down-to-earth attitude
Hands-on and independent mentality, confident and resilient
A strategic thinker with a good understanding of business processes and sales
High levels of change-orientation
Strong communication and presentation skills
Highly ethical, loyal and integer
A people manager and relationship builder able to deal with people from different cultures
Internationally-oriented
Languages
Fluent in Dutch and English (written and spoken). Additional knowledge of Spanish would be considered a strong plus.
Interested?
You can apply by using the form below, including your resume in English and in Word-format and refer to project number 15073. Reference and diploma checks are standard part of the procedure. For more information please contact: Leonie Wiedom at tel. +31 (0)20 6971410
Deze procedure is gesloten (14-12-2015).
Over deze headhunter - Kienbaum
Wij zijn een Duits, innovatief familiebedrijf met 32 kantoren in 18 landen. In de ruim 20 jaar dat Kienbaum actief is op de Nederlandse markt, hebben we langlopende samenwerkingsverbanden opgebouwd met small tot large-sized multinationals, familiebedrijven, Venture Capital/Private Equity (VC/PE) en digitale start-ups.

Wij werken toegewijd aan het succes van uzelf en uw organisatie, voortbouwend op vertrouwensrelaties en ondersteund door onze internationale expertisenetwerken.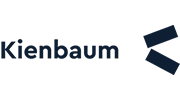 Meer vacatures van Kienbaum op Lintberg
Kienbaum is sinds 2008 aangesloten bij Lintberg.