Vakgebied

Finance

Salaris

Salary undisclosed

Locatie

Amsterdam Region

Dienstverband

Permanent

Headhunter

Lime Search & Connection
The organisation
For an organisation active in the telecommunications industry we are currently looking for a CFO.
The organisation has a strong international focus and is one of the fastest growing businesses in its market. It has recently been acquired by private equity. This position will be based at their headquarters of the company in the Amsterdam region.
The position
This is a fantastic opportunity to join a highly driven management team. Ideally, you will have experience working in a fast-growing, international and entrepreneurial business and will be seeking a truly commercial CFO role in a high growth environment. Previous international experience is essential.
As CFO you will be a key member of the Management Team, not only leading the finance function but importantly working closely with the rest of the leadership team to support and enhance commercial decision making and effective and efficient operational improvements. As CFO you will report into the CEO. The Finance team is based in Amsterdam and Singapore, overseas travel is required.
Being a private equity owned company finance drives a level of financial transparency and reporting.
You are responsible for the overall performance of the Finance and Accounting function, as well as Legal & HR.
Tasks & responsibilities
Your tasks and responsibilities will include:
Provide leadership to the Finance, Legal and HR functions;
Manage, design and implement the planning & control cycle;
Optimize the administrative process and organisation;
Assisting in formulating the company's future direction based on financial forecasting;
Ensure the business plan is on track and provide commercial insight into variances;
Partnering with the CEO to help the business make more proactive decisions which have a financial impact;
Oversee all financial operations and direct corporate financial planning and structure, as well as establish guardrails;
Design and oversee monthly and other periodic financial reporting, including: executive reporting, investor reporting, cash flow projections, and budgets and forecasts;
Prepare and guide the external audit and liaise with our external accountants overseas;
Maintain control over Group Cash and Treasury management ensuring that risks are managed and that funds are able to flow around the business between geographic jurisdictions;
Build business cases to support investment decisions.
Candidate profile
Completed relevant academic education in Business Economics (e.g. Finance, Business Administration, Accounting, Economics) preferably in combination with post-academic qualifications ( RA, RC, ACCA)
10-15 years' experience in financial accounting and/or control, preferably within an international or startup (TMT) environment;
Advanced knowledge of Navision & Excel;
Experience with compliancy, international tax and transfer pricing;
Excellent knowledge of accounting standards and IFRS reporting;
English proficiency is a must; any other foreign language is beneficial;
Strong leadership skills with the ability to balance strategic thinking with pragmatic hands on skills;
You are a proactive go-getter that likes to work in a fast paced environment.
"Must have" competencies include:
An all-round business professional, comfortable with talking to, and influencing, senior decision makers of various stakeholders;
Well organized, with a disciplined approach to evaluating priorities in a fast changing environment;
Outstanding administration skills, with the ability to review and improve systems and procedures with the emphasis being on efficiency rather than unnecessary bureaucracy;
The ability to become a trusted advisor to senior management, not just on financial issues but if applicable also strategic and organizational matters;
Knowledge of international ways of working. Able to adapt plans, strategies and processes;
Excellent multi-lingual communication skills, verbal and written.
Interested?
You can apply to this position by using the form below.
Deze procedure is gesloten (29-10-2015).
Over deze headhunter - LIME Search & Connection
LIME Search & Connection is een gespecialiseerd search, interim management en assessment bureau in Finance, Tax en Treasury. Wij adviseren en coachen senior professionals bij de keuze naar de ideale vervolgstap in hun carrière binnen of buiten hun organisatie. Wij adviseren onze opdrachtgevers bij het aantrekken van de juiste mensen én het optimaal inrichten van hun finance organisatie.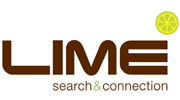 Meer vacatures van LIME Search & Connection op Lintberg
LIME Search & Connection is sinds 2008 aangesloten bij Lintberg.