Business Planning & Control Manager
Deze procedure is gesloten (02-11-2020).
Vakgebied

Finance

Salaris

Salary undisclosed

Locatie

Vlaardingen

Dienstverband

Permanent

Headhunter

YER Executive voor SMT Shipping (Netherlands)
The organisation
SMT is an industrial shipping group, established in 1990. SMT is a ship owner as well as a full-service ship management company, operating a considerable fleet of ca 60 vessels, organised over 5 main shipping groups. SMT is characterised by its entrepreneurial spirit, innovative strength and direct and open communication lines. A dynamic, expanding shipping company with vessels trading worldwide and offices in Cyprus, Poland, USA, Norway, UK and The Netherlands.
The position
For our client's office in Vlaardingen, we are looking for an enthusiastic, energetic and internationally experienced person to join SMT Shipping's Business Planning & Control (BP&C) team (currently 5 persons), where you will be responsible for providing support to the company's senior management in managing and developing the several shipping groups.
The position reports to the CFO and enjoys close cooperation and communication with various company departments incl. the Accounting department (Cyprus), Fleet Management department (Poland), and the various Commercial/Project Managers around the world, as well as with representatives of external joint-venture partners. Pro-activeness, self-starting, social intelligence are important elements for being successful in this position. Within this position, the candidate will be fully responsible for one of the main shipping groups. For this position our client is looking for a self independent senior finance candidate with a track record in indirect leadership. Along with the expanding business the BP&C team has ambitions to further improve the financial performance of their investments, develop management reporting and initiate improvement projects throughout the organisation.
Tasks & responsibilities
Developing and coordinating required analysis & reporting for strategic business development and investment proposals, liaising closely with various departments, SMT's Management and Co-investors.
Financing activities, including arranging of bank loans, coordinating of loan documentation with banks and law firms, and maintaining banking relationships to support continued fleet development and expansion.
Business Planning, including forecasting, budgeting, investment calculations, project support for tenders and post-investment analysis.
Business Control for capex, opex, projects, and cash flow of our shipping groups.
Preparation of Board Meetings for several of the company's shipping groups, plus related Board-Secretary activities.
Developing and preparing management reporting towards the company's management and external stakeholders.
Coordinating and supporting projects with a strong finance link such as transfer pricing, legal/fiscal structuring, new vessel deliveries.
Participation in commercial, operational, and technical project teams on a case-by-case basis.
Supporting other departments in business improvement processes.
Candidate profile
Master's Degree in Business/Finance and experience with shipping related activities.
Minimum 10 years of working experience.
International mindset, plus excellent communication, analytical, social and cooperative skills.
Strong knowledge of MS Excel/MS Office modules.
Fluent in English, both verbally and in writing.
The offer
Excellent remuneration package.
Interested?
You can apply to this position by using the link below.
Deze procedure is gesloten (02-11-2020).
Over deze headhunter - YER Executive
YER Executive is een specialistisch label binnen de YER Group B.V. Dit internationale werving en selectiebureau is al ruim 30 jaar marktleider in carrièrebegeleiding van hoogopgeleide professionals. Vanuit de 9 Nederlandse, en 3 Amerikaanse kantoren, richten de consultants zich exclusief op specialistische hbo- en wo-functies, management- en directieposities. Door deze exclusiviteit zijn de consultants een verlengstuk van hun opdrachtgevers. Samen met de specialisaties op verschillende vakgebieden, zijn de consultants dus altijd de ideale businesspartner voor kandidaat of werkgever.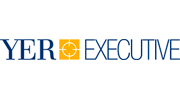 Meer vacatures van YER Executive op Lintberg
YER Executive is sinds 2020 aangesloten bij Lintberg.