Vakgebied

Finance

Salaris

Salary undisclosed

Locatie

Netherlands

Dienstverband

Permanent

Headhunter

Lime Search & Connection
The organisation
Our client, one of the top players worldwide in the IT market, provides managed networked IT services for business and governmental organizations. We are currently looking for an Audit Manager EMEA who will report to the regional CFO.
The position
The key purpose of the role is to support the regional leadership team in ensuring the region meets all of its corporate governance requirements, and continually improves its internal control regimes.
The role holder is responsible for:
Contributing to EMEA audit strategy development and delivery;
The planning, performance and reporting of strategic and complex audits, on a risk assessed basis using appropriate, flexible, and cost effective methodologies that are in line with Professional/ Divisional standards and customer needs;
Developing business insight and expertise with specified strategic imperatives and enterprise threatening risks, and working in partnership with senior management to develop and deliver audit programmes and special projects which provide a value add assurance service to the business;
Tasks & Responsibilities
Audit Strategy
Develop a risk-based audit strategy and audit plan for allocated sections through attendance at appropriate client meetings and senior management forums, ongoing client account management, risk identification, assessment, analysis and interpretation
Keep abreast of developments impacting audit strategy during the year and propose changes where appropriate
Present and obtain management agreement for the audit strategy with EMEA leadership team
Audit Delivery
Project manages portfolio of audit plans
Acts as lead with responsibility for planning, performance and reporting of internal audits on time and to the required quality
Oversees the work if appropriate and provides technical advice and coaching where appropriate
Wider Business
Ongoing account management of EMEA clients at all levels, including external clients and external auditors
Champion for a group risk/strategic imperative across the business, coordinating the audit strategy and work of virtual team
Act as a consultant for development of control excellence within EMEA
Proactively assist in development of best practice approaches and behaviours within EMEA providing up-to-date external insights
Leads delivery of special projects
Business Impact
Work will have EMEA wide impact providing cost savings, risk reduction, and improvements in the effectiveness and efficiency.
Authority/Decision Making
Works autonomously within designated work areas, seeking assistance where necessary.
Carries out audits and if appropriate, reviews work of virtual team.
Empowered to make decisions as appropriate.
Candidate profile
The role will require demonstration of the leadership capabilities at the highest levels, these being: inspiring, straightforward, trustworthy, helpful, and heart.
Minimum expected background for entry
MIIA (or equivalent)
ACCA/CIMA/ACA or equivalent
Able to demonstrate ongoing CPD
Relevant business and audit experience
Essential skills required for this role
Extensive experience in audit, risk management and control arena.
Detailed practical knowledge of all aspects of Risk Management , Governance & Control (including Sarbanes-Oxley).
Proven programme management skills.
Demonstrates understanding of own work area and appropriate ethical considerations.
Continuously improves professional and technical skills/knowledge.
Achieves objectives through the application of job-related knowledge.
Demonstrates and applies awareness of functional and/or operational policies and procedures.
Uses understanding of business structures and functions to achieve functional/operational objectives.
Clear communicator, strong presentation and negotiation skills.
Computer literate.
Ability to lead and work in teams.
Ability to prioritise matters and work under pressure
Proven skills in evaluating risk and implementing control regimes
Ability to prioritise matters and work under pressure
Desirable skills
Knowledge of Excel databases
Consultancy skills
Interested?
You can apply by using the form below.
Deze procedure is gesloten (27-11-2012).
Over deze headhunter - LIME Search & Connection
LIME Search & Connection is een gespecialiseerd search, interim management en assessment bureau in Finance, Tax en Treasury. Wij adviseren en coachen senior professionals bij de keuze naar de ideale vervolgstap in hun carrière binnen of buiten hun organisatie. Wij adviseren onze opdrachtgevers bij het aantrekken van de juiste mensen én het optimaal inrichten van hun finance organisatie.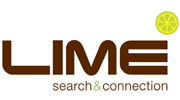 Meer vacatures van LIME Search & Connection op Lintberg
LIME Search & Connection is sinds 2008 aangesloten bij Lintberg.