Project Manager Marketing & Sales
Vakgebied

Consulting

Salaris

Salary undisclosed

Locatie

Nederland + frequent international travel

Dienstverband

Permanent

Headhunter

Kienbaum
For one of our clients we are looking for a Project Manager Marketing & Sales. He/she will be responsible for the execution and implementation of marketing & sales related projects, like value based pricing, across all business units conform the defined approaches.
Company Profile
Highly innovative well reputed multi-national, €10B+, 20.000+ employees
Internal Marketing & Sales Consultancy
High travel and projects around the globe
Leading Project teams on the ground
Very visible for executive management and ideal step in/up
At least 12 years or relevant working experience in consultancy or reputed international multi-national in Marketing & Sales or Commercial Controlling
Fluency in English is a must, Mandarin or other European languages a plus
Responsibilities and Deliverables
Projects will consist of Customer Segmentation, Value Based Pricing, installing closed loop Price Management Processes and Key Account Management.
Day-to-day on-site project management; together with Business Management planning of activities of the work streams in the project and individual coaching of the consultants.
Implement the project related tools and anchor new way of thinking and working methods into different Business Units.
Monitor progress during implementation phase of executed projects.
Ensure further improvement in awareness of importance of value based pricing.
Advice Business Units on relevant changes/improvements in pricing related and/or organizational issues.
Prepare and execute project review meetings for executive management together with Program Director.
Function as a liaison between the project team and the executive management of the internal clients.
Acquire new projects for the team.
Profile of the ideal candidate
Master degree in Business, Marketing, Finance or other relevant discipline.
Fluency in both written and spoken English is required. Fluency in Mandarin and additional European language ability is helpful.
At least 12-15 years of proven business experience at senior level related in the field of Marketing, Sales and/or Commercial Controlling.
Experience in working on truly international projects and coaching (small) teams from various backgrounds (cultural/ multi-functional).
Solid experience in managing projects.
Strong content knowledge in commercial management, strong change management skills.
Comfortable liaising with and making an impact at high level executive management.
Essential Personal Qualities
Strongly person oriented.
Outward looking and a change agent.
Flexible and an international mindset is a must.
Intrinsic drive for results.
Ability to build relationships with and influence other functional areas.
Strong leadership competencies and be charismatic, able to influence and convince without hierarchical power.
Ability to understand the value chain of the internal client.
Ambition to grow within company.
Position requires frequent international travel (50-75%).
Interested?
Apply to this position by using the form below. Send your motivation letter and resume in English and in Word-format . A reference check will be part of the procedure.
For more information please contact Claudia Talsma at Kienbaum at telephone number +31 (0)20 697 1410
Deze procedure is gesloten (21-04-2011).
Over deze headhunter - Kienbaum
Wij zijn een Duits, innovatief familiebedrijf met 32 kantoren in 18 landen. In de ruim 20 jaar dat Kienbaum actief is op de Nederlandse markt, hebben we langlopende samenwerkingsverbanden opgebouwd met small tot large-sized multinationals, familiebedrijven, Venture Capital/Private Equity (VC/PE) en digitale start-ups.

Wij werken toegewijd aan het succes van uzelf en uw organisatie, voortbouwend op vertrouwensrelaties en ondersteund door onze internationale expertisenetwerken.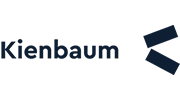 Meer vacatures van Kienbaum op Lintberg
Kienbaum is sinds 2008 aangesloten bij Lintberg.