Program Test manager (Senior)
Deze procedure is gesloten (29-03-2011).
Vakgebied

Consulting

Salaris

100k - 150k per annum

Locatie

Amsterdam

Dienstverband

Permanent

Headhunter

Independent Recruiters
Organisation
Test manager wanted for a leading American Consultancy firm with a strong focus on the Dutch banking industry. The organization has made it their business to keep the world's leading corporations up to speed on tomorrow's innovations in Information Technology. Size testprojects: 8 million euro
Position
Running test programmes on a full time basis for major client deliveries, mobilising Test Programmes, including new set up and transition from incumbent suppliers and have a important rol in strategic issues. Then selecting and transitioning to a full time programme manager, providing Test Programme Management consultancy to existing test programmes, this will include delivery consultancy and coaching of internal teams.
Besides this, the persons who fulfills this Program test manager vanancy with testprojects of 8 million euro will have the following responsibilities:
Lead by example by consulting with clients and internal teams who have requirements to embark on mobilisation or improvements programmes
Act as the onsite interface for any interaction with clients that will be engaging with any of the Testing Services Centres and Groups outside of Testing Services
To be able to carry out a full portfolio analysis for clients and then be able to design and develop test strategies for large programmes
Be able to mobilise large test programmes in line with the test strategy and handover to delivery test programme managers
Facilitate the engagement of automation specialists to support the development and implementation of automation strategies for programs/enterprise wide set ups
To support the head of the test consultancy practice in the creation, maintenance and delivery of strategic test consultancy and delivery processes and procedures with offshore teams
Perform in a sales capacity to promote testing services in pre sales and account management meetings with clients. Then support with any required input to proposals in response to client requests for proposals
Profile
Experience with working in multinationals and experience of leading 4+ large delivery test assignments
A general understanding of Test process improvement experience and test maturity model
Preferably from a consultancy or service delivery practice
Experience with overview and leading 8 million testprojects and experience with bids, prior experience of having handled implementation of Testing projects of at least 20 people
Hands on experience with Estimation and project configuration in an onsite-offshore delivery model
Prior experience of having implemented Test programmes in an onsite-offshore delivery model (mandatory requirement)
P&L management / Offshoring or offshore experience
Fluent in English and Dutch. Other European languages highly appreciated
Willingness to travel across Benelux
Conditions
110.000 - 120.000 euro per year including emoluments.
Interesting?
You can respond to this position by using the link below. For more information you can contact Evie Ruardij at +31 (0)6 22 25 88 90.
Deze procedure is gesloten (29-03-2011).
Over deze headhunter - Independent Recruiters
Independent Recruiters is hét werving, selectie & executive search bureau voor staffuncties in onder andere Finance, ICT, Sales & Marketing, Recruitment, Inkoop en HRM. Wij zijn landelijk actief in de bemiddeling en advisering van ervaren en startende HBO en WO professionals.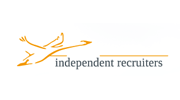 Meer vacatures van Independent Recruiters op Lintberg
Independent Recruiters is sinds 2009 aangesloten bij Lintberg.