Liquidity Risk Management Consultant
Deze procedure is gesloten (28-07-2011).
Vakgebied

Consulting

Salaris

100k - 150k per annum

Locatie

Utrecht

Dienstverband

Permanent

Headhunter

Independent Recruiters
Company Profile: Liquidity Risk Management Consultant

Liquidity Risk Management Consultant for the global business control department of an international banking organisation. You will assist in advising the Board, Senior Management and ALCO Committee about strategic issues regarding economic capital management, balance sheet management, liquidity risk and bis III framework. This is a coordinating role towards the global business orientated control teams.

Job profile: Liquidity Risk Management Consultant

In this function as a Liquidity Risk Management Consultant you're focusing on the Global Financial Markets ("GFM") part. You act as point of contact for the board, sr. management of GFM as well as for GFM Business managers who are responsible for the trading & sales activities within GFM.
The Global Control department combines regulatory required and management reporting activities and analyses on a periodic and ad hoc basis. These can be of both quantitative and qualitative nature. They provide economic and financial advice concerning their world-wide activities. You will focus on specific functional areas such as BASEL II/III which requires to apply more standards to reflect the bank's liquidity risk profile
Activities:
Coordinate, set up and translate economic capital regulations to the business
Advise and lead the specialists in the business control teams who are responsible for capital management, basel and balance sheet issues
Advise about frameworks to ensure both short term and long term financial management; liquidity coverage and stable funding ratio's
Cash inflow/outflow researching and monitoring
Assist in advising the Board and Senior Management of Global Financial Markets on the financial and economic impact of strategic issues
Participating in projects
Job Requirements: Liquidity Risk Management Consultant
The ideal candidate has the ability to understand organizational relations and balances and understands the interdependence between risk and reward.
Functional requirements:

University degree in Business Economics or Business Administration
Knowledge of GFM products and Financial Markets
Experience within international banking
Consulting Background/Advising background
Knowledge of the (new) capital adequacy framework (Basel II/III)
Fluently in English
Behavioural requirements:
Strong analytical skills
Excellent communication skills
Enterprising personality able to deal with tight deadlines
Separating essentials from side issues
Job Offer: Liquidity Risk Management Consultant

Very interesting job within an international environment on a high level. Salary indication € 80.000-€ 95.000 Euro plus an excellent package (100K+ OTE)
Interested?

You can apply by using the form below.
Deze procedure is gesloten (28-07-2011).
Over deze headhunter - Independent Recruiters
Independent Recruiters is hét werving, selectie & executive search bureau voor staffuncties in onder andere Finance, ICT, Sales & Marketing, Recruitment, Inkoop en HRM. Wij zijn landelijk actief in de bemiddeling en advisering van ervaren en startende HBO en WO professionals.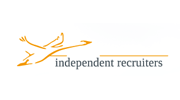 Meer vacatures van Independent Recruiters op Lintberg
Independent Recruiters is sinds 2009 aangesloten bij Lintberg.