Strategic Partnerships Leader (health & life science)
Deze procedure is gesloten (16-08-2021).
Vakgebied

Sales

Salaris

Max. € 120.000 excl. bonus

Locatie

Leuven

Dienstverband

Permanent

Headhunter

QTC Recruitment
The organisation

This organisation is one of the most well-known R&D hubs within Europe and is currently looking for a Strategic Partnerships Leader. With their semiconductor-based solutions, this organisation is creating technologies that change the market of tomorrow. Their field of expertise is in CMOS, IoT, Life Science, Health and AI, and the goal is to venture up and create new products that innovate these industries. Due to the growth of the the Business Development team focussing on the Health & Life Science market, we are now looking for a Strategic Partnerships Leader.
The position
Within this role, you will be one of the key persons in the development of new applications within the healthcare and Life Science market. With your understanding of the market and the developments, like lab-on-chip and neuroscience topics, you will be able to target the right organisations to create strategic alliances. You will take part in, among others, formulating the process of go-to-market, technical discussions, IP-negotiations, and eventually the deal-closing phase.
Furthermore, a big part of this role will be the team management. Currently, the team exists of four very senior and passionate people, who are working on several similar projects like the ones described above. With the growth that is currently going on, the expectation is to grow further. You will be responsible to assure and guide this growth and to make the organisation and the team ready.
The offer
You will be part of an organisation that is passionate about bringing new solutions to the Health Care / Life Science market. Furthermore:
You will be leading a senior business development team
Salary: €95,000.- – €120,000.-
Bonus: 10-15% annually
Net compensation monthly: €145.-
Pension
Insurances
Interested?
You can apply to this position by using the link below. For more information please contact Mark Breed, +31 23 754 86 60.
Deze procedure is gesloten (16-08-2021).
Over deze headhunter - QTC Recruitment
QTC Recruitment is a reliable recruitment partner, specialising in search and selection of professionals in the life sciences industry. We provide tailored services all over Europe, offering a search proposal to find specialised candidates for demanding positions in a competitive labour market. Through decades of experience in life sciences recruitment, we have developed an extensive network of leading employers and specialists in Europe. Our goal is to make both clients and candidates happy with a new job opportunity or a matching specialist through our reliable, transparent, and personal way of doing business. QTC is all about making a difference for you on Quality, Time, and Cost.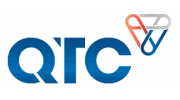 Meer vacatures van QTC Recruitment op Lintberg
QTC Recruitment is sinds 2015 aangesloten bij Lintberg.