Renewable Originator (4x)
Deze procedure is gesloten (05-09-2022).
Vakgebied

Sales

Salaris

Salary undisclosed

Locatie

Amsterdam/Hamburg/London/Stockholm

Dienstverband

Permanent

Headhunter

Lothar Associates
The organisation
Our client is one of the European market leaders in the generation of renewable energy and is primarily active in Scandinavia, Germany, UK and the Netherlands.
Together they discover renewable energy solutions. They also have a significant stake in the growing wind energy market in Western Europe.
They are a dynamic company with an international focus and a social face at the heart of society. Our goal is to make fossil-free living possible within one generation.
Business Area (BA) Markets maximises the value of client's portfolio by optimising and dispatching, hedging and sourcing for client's assets and sales positions. They offer power purchase agreements to operators of wind or solar parks, optimise 3rd party batteries and enter into origination deals within the B2B segment.
They serve as single market access to energy commodity markets trading in gas electricity, emissions, fuels, freight, and renewable certificates. They are the architects and owners of algorithmic trading solutions and manage the risk for the company wide gas positions. They are responsible for generating profits by taking positions within defined risk mandates and limits. They are active across Europe with around 500 professionals working from Sweden, Germany, The Netherlands, and The UK.
Within Markets, the Business Unit Customers is responsible for the Commodity Origination business. They offer our customers the opportunity to trade energy commodities, providing portfolio management services and generate profitable origination transaction.
In addition, they take over the optimization and market integration of renewable assets. They are now looking for several Renewables Originators to strengthen our team. The location could be either Stockholm, Hamburg, London or Amsterdam.
The position
As a renewables originator you´re expected to negotiate Potheyr Purchase Agreements, Corporate Power Purchase agreements and enable green supply to our customers. Additionally you are asked to identify, develop, negotiate and implement new business opportunities and mitigate our risks. You will work in close cooperation with our customers, Business Area Wind, trading unit, as well as other important stakeholders. Deal closing includes all internal approvals by relevant committees and contract negotiation.
They expect that you have experience within the energy markets and the Renewables field.
Tasks & responsibilities
You have the following tasks and responsibilities:
Identify and negotiate Power Purchase Agreements and Corporate Power Purchase Agreements based on Clients asset base or fully external
Close alignment and joint work together with Business Area Wind on companies asset pipeline
Grow and innovate companies Origination business and drive PnL generation
Identify potential new clients and follow-up on current leads
Manage and drive onboarding process for new counterparties until deal closing
Facilitate decision making processes, potentially involving executive group management
Internal coordination with Legal, Trade Control, Reg Ops, Market and Credit Risk, Finance
Candidate profile
High degree of commercial focus, strong business acumen and PnL responsibility
Strong knowledge of the European energy market are mandatory
Strong track record on PPA and CPPA deals in Europe
Ability to structure power energy transactions
Ability to drive transactions from idea to closure through all approvals
Existing customer network in the energy market
Strong self-motivation to achieve PnL in a challenging and rapidly evolving environment
Fluent in English and or German, Dutch or Swedish
Strong communication and interpersonal skills
High assertiveness and solution-focused thinking
The offer
At our client you will work in an open and entrepreneurial environment.
They offer you a challenging and independent job in a professional, dynamic working environment.
You can play a part in shaping the future in a company which enables a fossil-free living.
Besides being a challenging and inspiring place to work, they value a great work atmosphere.
They offer competitive remuneration, attractive employment conditions and opportunities for personal and professional growth.
The location of this position is Amsterdam, Stockholm, Hamburg or London, hybrid working is currently the norm.
Interested?
You can apply to this position by using the form below. For more information about this vacancy and our client, please contact Hans de Geus by phone (+31) 652 306 250.
Deze procedure is gesloten (05-09-2022).
Over deze headhunter - Lothar Associates
Lothar Associates is specialized in Executive Search, (Technical) Recruitment, Interim Management and Career Consultancy for professionals and managers with a BSc and or a MSc degree.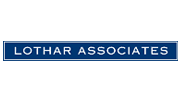 Meer vacatures van Lothar Associates op Lintberg
Lothar Associates is sinds 2011 aangesloten bij Lintberg.