Deze procedure is gesloten (18-05-2022).
Vakgebied

Sales

Salaris

Salary undisclosed

Locatie

Home office

Dienstverband

Permanent

Headhunter

REP Recruitment for Haarslev
The organisation
Our client Haarslev Industries Denmark is a cleantech business dedicated to manufacturing of processing equipment for organic by-products from e.g. slaughterhouses and water purification plants. The products are applied in various industries, including in the meat and bone meal and fishmeal industries and in the environmental and bio-energy sectors. Haarslev is the world's number one provider of rendering and related processing solutions.
The position
The Key Account Manager is responsible for a selected amount of key accounts within Northern Europe. You are capable to manage major accounts on different levels. With your sales and management skills, you are able to let the business grow and make the business profitable. You are an experienced sales professional who is able to work in a multicultural environment dealing with challenges. As a key account manager, you are solid, convincing, down to earth, practical and solution-oriented. One of the main objectives of this position is to guide, train and develop the organisation around key accounts.
Tasks & responsibilities
Create alignment with the global Haarslev strategy in the sales strategy and sales execution and drive cooperation with the regional Haarslev locations located worldwide
Actively contribute to developing sales strategies
Key Account sales
Identifying market developments and testing new products and services to be developed against the market
Initiate and implement improvement initiatives in line with the strategic direction
Reporting to management on results: Forecast, funnel, market developments
Serve as the link of communication between key customers and internal teams
Closing of project sales and negotiation of sales contracts with key accounts together with local sales management
Candidate profile
MSc or BSc degree in business or engineering
At least 10 years' experience in B2B sales as a key account manager in a (highly) technical environment, preferably within the processing equipment industry
Excellent communication and negotiation skills
Experienced with Stakeholder Management
Good communicator on different levels within a key account
Ability to create a winning atmosphere
Fluent in English and German (spoken and written), including reporting skills.
Willing to travel internationally (30%)
The offer
Haarslev offers you an important impactful strategic position in a multinational environment. You will have a lot of freedom to act, you can show your entrepreneurship, you will be part of an international and ambitious team, a big challenge and above all, the opportunity to really make a difference and have impact on the business.
Working with a team of top talents
Working for the world market leader
Diversifying and changing environment/markets
Proven performance will lead to interesting possibilities for personal growth and career development
Excellent salary package
Interested?
When you fit the profile we invite you to apply. Send your CV + motivation letter in English by using the link below. For more information you can contact Harrie Hidding at 0031(0)6 – 3062 9170 or Bas Roosenboom at 0031(0)6 - 5268 8493.
Deze procedure is gesloten (18-05-2022).
Over deze headhunter - REP Recruitment
REP Recruitment is HR partner voor technische en industriële bedrijven in de Benelux en Duitsland op het gebied van Directie, Management en Senior Commercieel niveau. Onze dienstverlening bestaat uit; Search for professionals en Interim Management.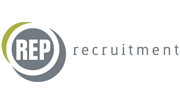 Meer vacatures van REP Recruitment op Lintberg
REP Recruitment is sinds 2021 aangesloten bij Lintberg.