Vakgebied

HR

Salaris

120-150 per hour

Locatie

Onbekend

Dienstverband

Interim

Headhunter

Kienbaum
Interim HR Director
For a large internationally operating manufacturer, we are looking for an Interim HR Director to be based in the Rotterdam area in the Netherlands. He/she will be part of the management team of the company and will directly report to Director HR for the EMEA region. The Interim HR Director should be available at the shortest possible notice, and for a period of one year to enable our clients to tackle foremost change management issues within the company. There is a possibility to enter into a permanent employment agreement after the one year interim assignment has come to an end.
The role

Responsibilities and deliverables
» Business partner for other Management Team members for all Human Capital related issues.
» Lead the restructuring of the company and have a guiding role in change management.
» Manage organisational effectiveness.
» Negotiate with work councils and (steel) unions.
» Manage a small payroll team as well as an HR Assistant.

The candidate

Profile of the ideal candidate
Education
» Master degree.
Languages
» Fluency in both written and spoken Dutch and English is required.
Background
» A minimum of 15-20 years of working experience in HR related positions.
» Experience working in an industrial environment is mandatory. Ideally the candidate is familiar with the steel industry.
» At least 4 years of management team experience in a managerial HR position.
» Experience with restructuring and change management in a multicultural environment.
» Track record in dealing with Work Councils and Unions.
» Good understanding of Dutch Labour Laws, ideally also knowledge of European Labour Laws.
» Familiarity with Collective Labour Law Agreements is considered a strong plus.
» Ability to deliver results fast and on time.
» Ability to create professional relationships up to Board level.
» Ability to achieve a high degree of staff and client engagement.
Essential Personal Qualities:
» Well-developed interpersonal and communication skills.
» Organizational sensitivity.
» Culturally aware.
» Proven leadership skills.
» Sensitivity for dealing with people on various levels in the company.
» Strong ethics and personal reputation.
» Hard working, no 9-5 mentality, setting ambitious targets and delivering against deadlines.
The offer
The position offers, next to a good interim salary package, also the possibility to enter into a permanent employment agreement after the one year interim assignment has come to an end.
If you are interested please send your resume in English and in Word-format with the form below to Laura Boege and refer to project number 09011. Additionally please inform us on your availability and daily rate. Please note that we will be asking for a VAR (Verklaring van Zelfstandigheid).
For more information please contact: Laura Boege at tel. +31 (0)20 6971410.
KIENBAUM Executive Search
Amsterdam Teleport Towers
Kingsfordweg 151
1043 GR AMSTERDAM
The Netherlands
T: +31 (0)20 697 1410
www.kienbaum.nl
Deze procedure is gesloten (02-02-2009).
Over deze headhunter - Kienbaum
Wij zijn een Duits, innovatief familiebedrijf met 32 kantoren in 18 landen. In de ruim 20 jaar dat Kienbaum actief is op de Nederlandse markt, hebben we langlopende samenwerkingsverbanden opgebouwd met small tot large-sized multinationals, familiebedrijven, Venture Capital/Private Equity (VC/PE) en digitale start-ups.

Wij werken toegewijd aan het succes van uzelf en uw organisatie, voortbouwend op vertrouwensrelaties en ondersteund door onze internationale expertisenetwerken.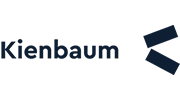 Meer vacatures van Kienbaum op Lintberg
Kienbaum is sinds 2008 aangesloten bij Lintberg.