HR Manager Corporate staff
Deze procedure is gesloten (01-12-2009).
Vakgebied

HR

Salaris

100k - 150k per annum

Locatie

Diemen

Dienstverband

Permanent

Headhunter

RaymakersvdBruggen
Organisatie:
CSM
De functie:
Executes tactical and operational HR activities for CSM Head office and corporate functional workflows, of which the activities take place in the divisions;
- Services appr. 60 HQ employees varying in background, education and discipline
- Services appr. 200 employees in different corporate workflows, based in one of CSM's locations, the majority outside the Netherlands
Change management; supports line managers in organizational design and interfaces, registers tasks and responsibilities.
Describes necessary competencies and focusses on development of people and organization.
Develops and implements plans in the area of talent management. Gards progress and reports.
Is in payrolling the interface between corporate level and local HR payroll.
Advizes in workscouncil meetings.
Reports to the (new) VP Corporate HR and works together in a HR team of 5.
Je profiel:
HR Manager with appr 5 years broad allround and international experience, preferably in combination with talent management experience.
Broad employable in operational and tactical HR activities.
Academic and absolutely fluent in English.
High level knowledge of Legal issues and labourconditions.
Hands on, excels in delivery and feels comfortable in dealing with all different levels within the organization.
Het aanbod:
Broad key position within corporate HR, with the possibility to work with a variety of disciplines and levels.
International atmosphere with a Dutch origin, lots of dynamics through permanent organizational developments and improvements.
Excellent package.
€ 100k+ OTE plus car
Travel appr. 20%.
De organisatie:

CSM is worldwide marketleader in Bakery Supplies and Lactic Acid and derivatives. CSM produces and distributes a broad spectrum of bakery products and ingredients as well as a variety of Lactic Acid applications for Food/ Chemical and Pharmaceutical industry. CSM is active in BtB markets in Europe, North America, South America and Asia. Annual sales appr € 2,6 milliard and employs appr 8.600 people in 24 countries all over the world. CSM activities are consolidated in 3 divisions: CSM Bakery Supplies Europe, CSM Bakery Supplies North America en PURAC (lactic acid and derivatives). See also www.csm.nl
Contact:
You can apply by using the link below.
More information about this job: Merel Piets en René Jansen (tel.: 0294-492335)
CSM does not appreciate any direct contact from candidates or from search agencies.
For this vacancy we prefer to receive resumes in English instead of Dutch.
Deze procedure is gesloten (01-12-2009).
Over deze headhunter - Rvdb
Wij spreken met ons team jaarlijks duizenden hrm-ers en willen graag een draaipunt zijn in hun loopbaan. Wij willen dat mensen voelen dat een gesprek met ons zoden aan de dijk zet. Dat ze inhoudelijk zijn uitgedaagd en dat hun talent is herkend en erkend of zelfs door ons is ontdekt. Ook als mensen niet worden aangenomen voor een bepaalde baan of klus willen wij graag weten wat ze willen en wat hen motiveert, waar hun talenten liggen. Er komt ongetwijfeld een moment dat wij wel kunnen helpen.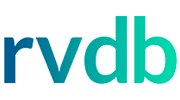 Meer vacatures van Rvdb op Lintberg
Rvdb is sinds 2008 aangesloten bij Lintberg.